GCMS 7th Grade Boys 4x100 with a Personal Best time of 56.08 placing 22nd. Gcms Middle School

And another!!! GCMS 8th Grade Boys 4x200 Placed 3rd at the IESA State Track Meet!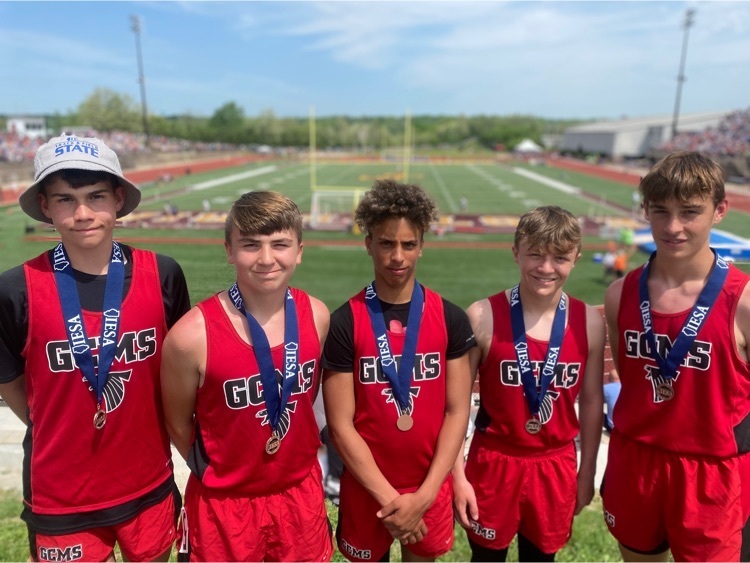 Another state placer!!! The 7th grade girls 4x200 won 5th place at the IESA State Track Meet!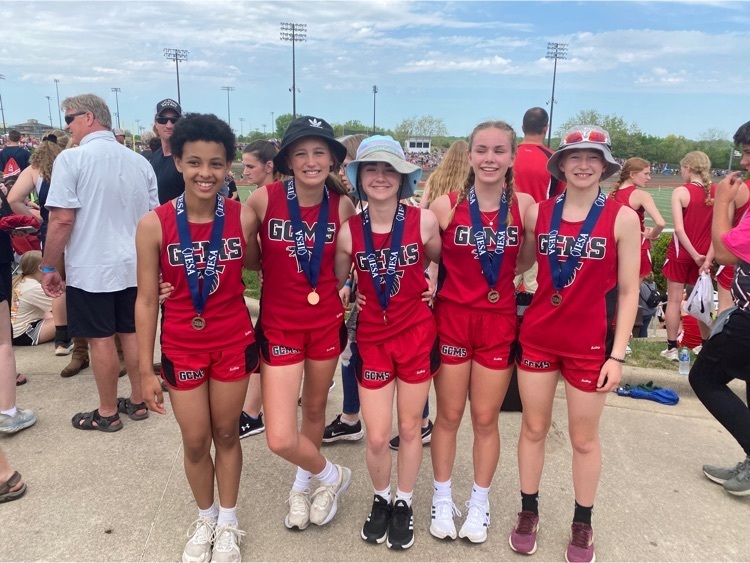 2022 IESA State Track Day 2 This is what we have competing today: 8th Grade Boys 4x200 Jacob Chase, Trent Wetherell, Cameron Hitchcock, Braden Bradberry, ATT:Mason Doman. 7th Grade Girls 4x200 Kate McCall, Josie Kleist, Maykala Evans, Lilyan Sizemore, ATT: Brilee, Little 7th Grade Boys 4x100 Bryce Adkins, Logan Rachiell, Alan Matuszewski, Tristan Wooton ATT: Reed Tompkins 8th Grade Boys 4x100 Kale Holzhauer, Cale Royal, Conner Kinzinger, Ely Harden ATT: Shay List 8th Grade Boys 4x400 Eastson Stroh, Connor, Connor Kinzinger, Logan Ward, Cameron Hitchcock ATT: Ely Harden 8th Grade 200 Jacob Chase 7th Grade 800 Evan Landers-Kristensen

Congratulations to Lily Sizemore! 7th grade Class 2A State Champion in the 400m at the IESA State Track Meet!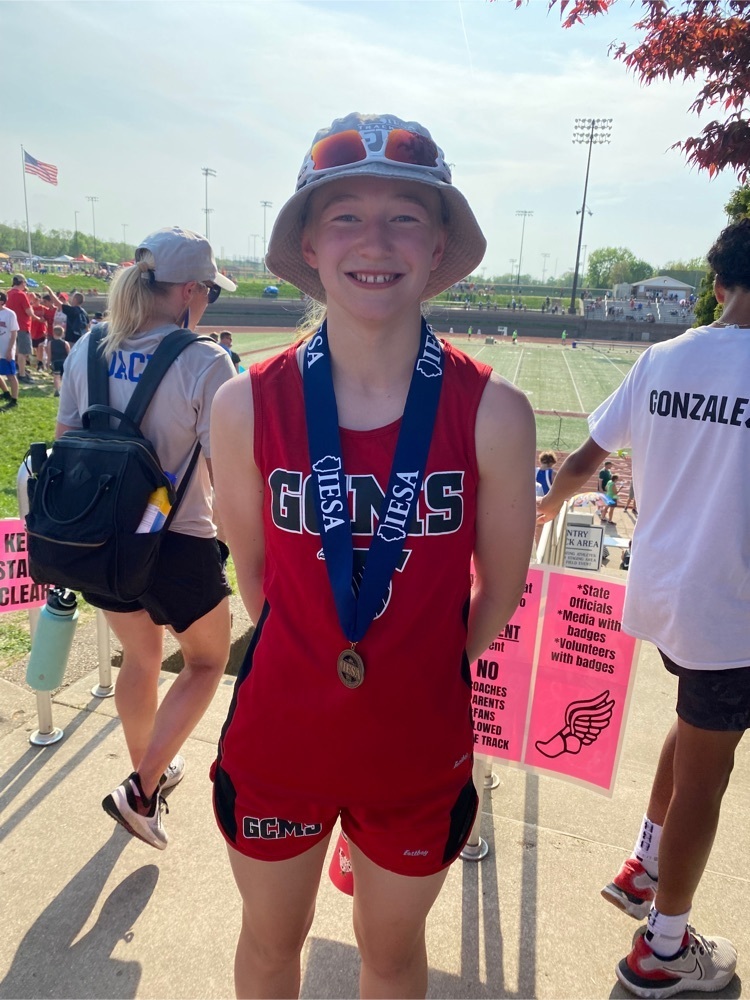 Make that 2… 2 State Champions! Congrats to Lily Sizemore on her state championship!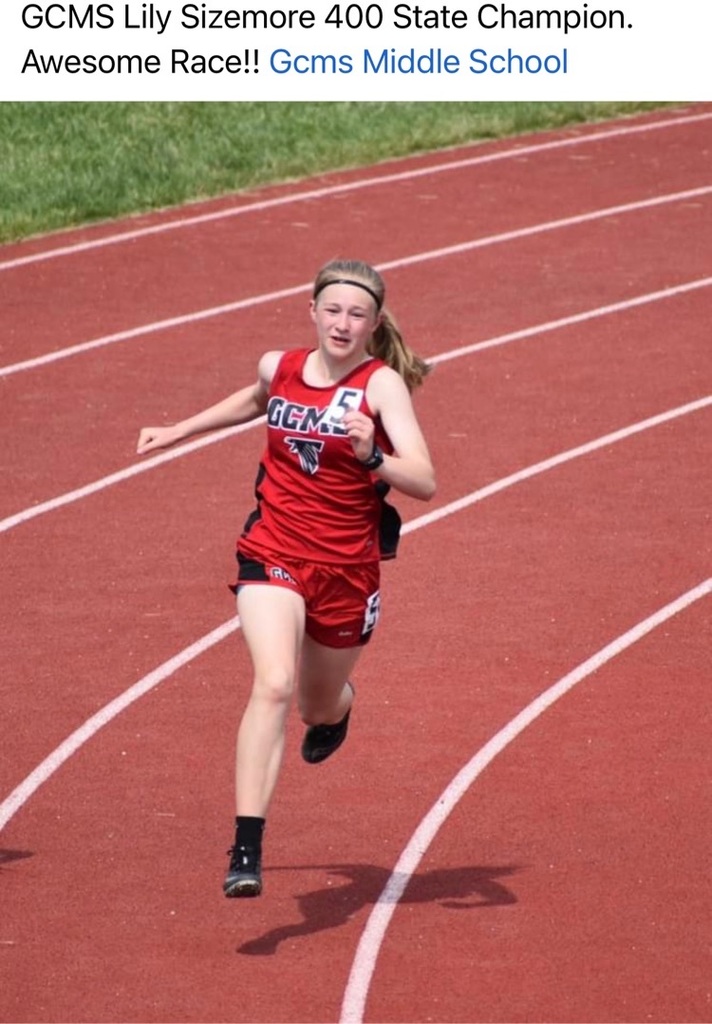 GCMS will join other area school districts in honoring our law enforcement and first responders on Thursday, May 19. All Falcons are encouraged to wear blue or red in support of our local heroes!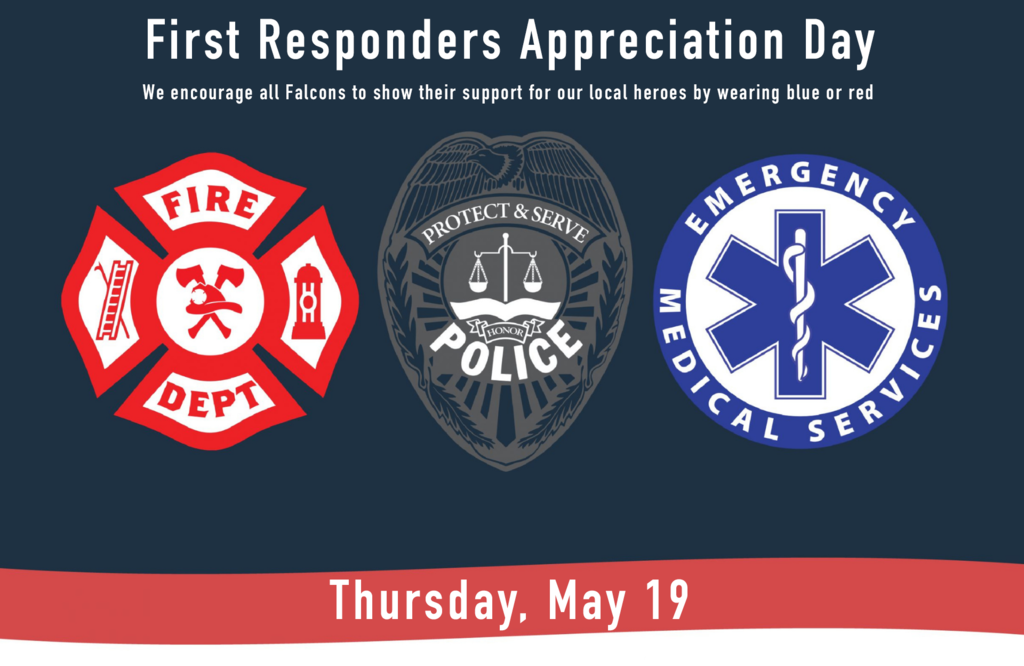 Congratulations to Easton Stroh! IESA 8th grade 2A State Track High Jump Champion!!!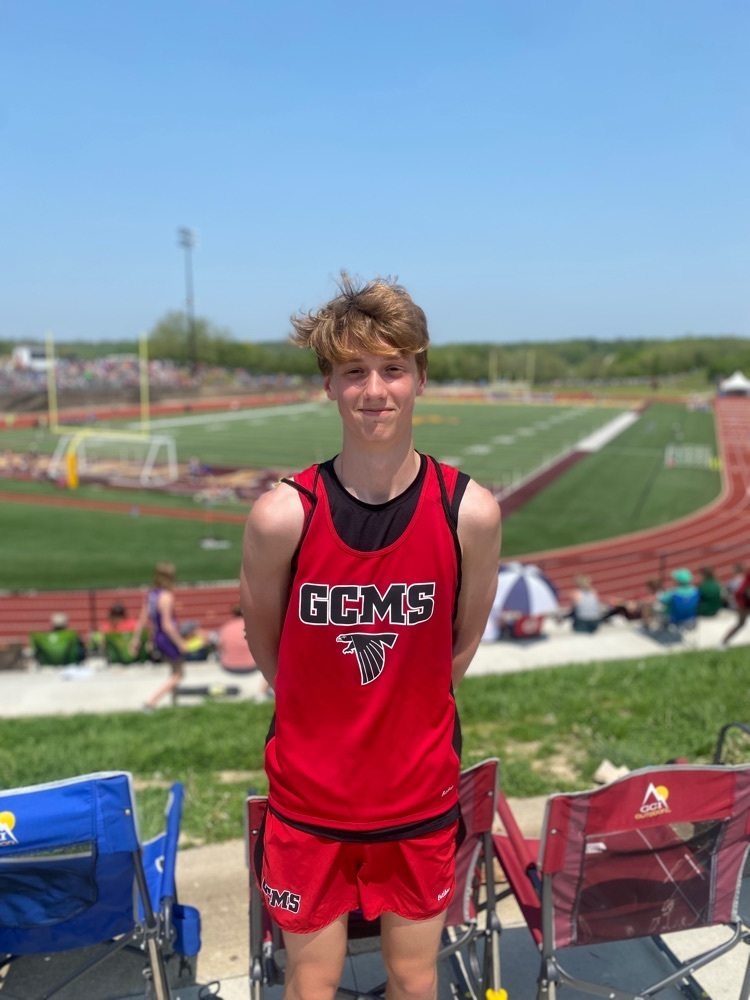 Middle School State Track athletes head out this morning to East Peoria! Good luck at IESA State!

Our girls' track team is enduring the heat at the Bloomington Central Catholic Sectional this afternoon. Savannah is the first to advance, hopefully more to come!

Middle School Parents, Please review the link below in regards to dress code and the discussion administration has had with students.
https://bit.ly/3MHbEM0
Please reach out to the middle school with any questions. Thank you, Mr. Bielfeldt

GCMS HS donned their shirts to celebrate mental health today. Junior Korah Palumbo spearheaded the effort, raising more than $15,000 to support mental health services in our area. #BeKindAlways


We're shining the spotlight on our school nurses today because we have some of the best! Nurses Jen McMullin at the Elementary, Kylie Barnes at the Middle School and Hannah Bell at the High School sure make our lives run smoother. Thank you for all you do!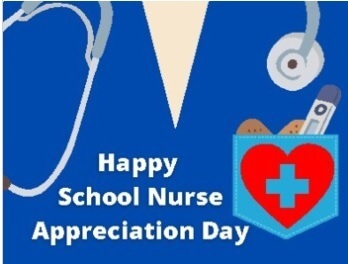 The GCMS Middle School All School Awards Assembly will take place on Thursday, May 26 beginning at 8:30. We will be live streaming the event through our social media outlets. A link to the event will be provided closer to the event. Please reach out to the middle school if you have any questions. Sincerely, Mr. Bielfeldt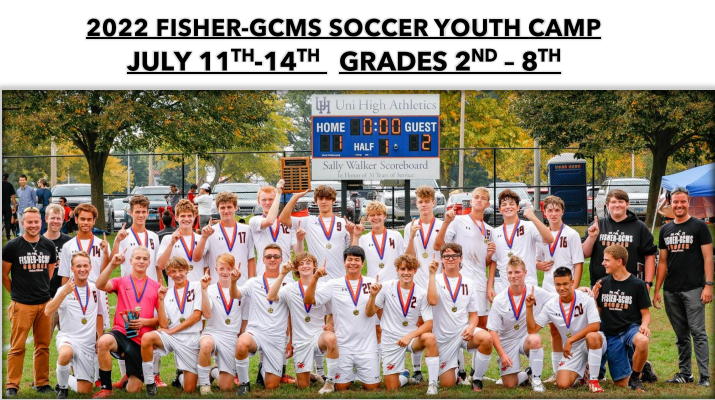 Wednesday, May 11!

Every year Mr Tompkins puts together a wall highlighting our seniors' future plans. We wish them the best in their future endeavors!

Our 6th Grade Living Wax Museum was a huge success! Thank you to Mrs. Allen and all the parents and staff that made this possible. Keep an eye on our YouTube channel for videos coming soon!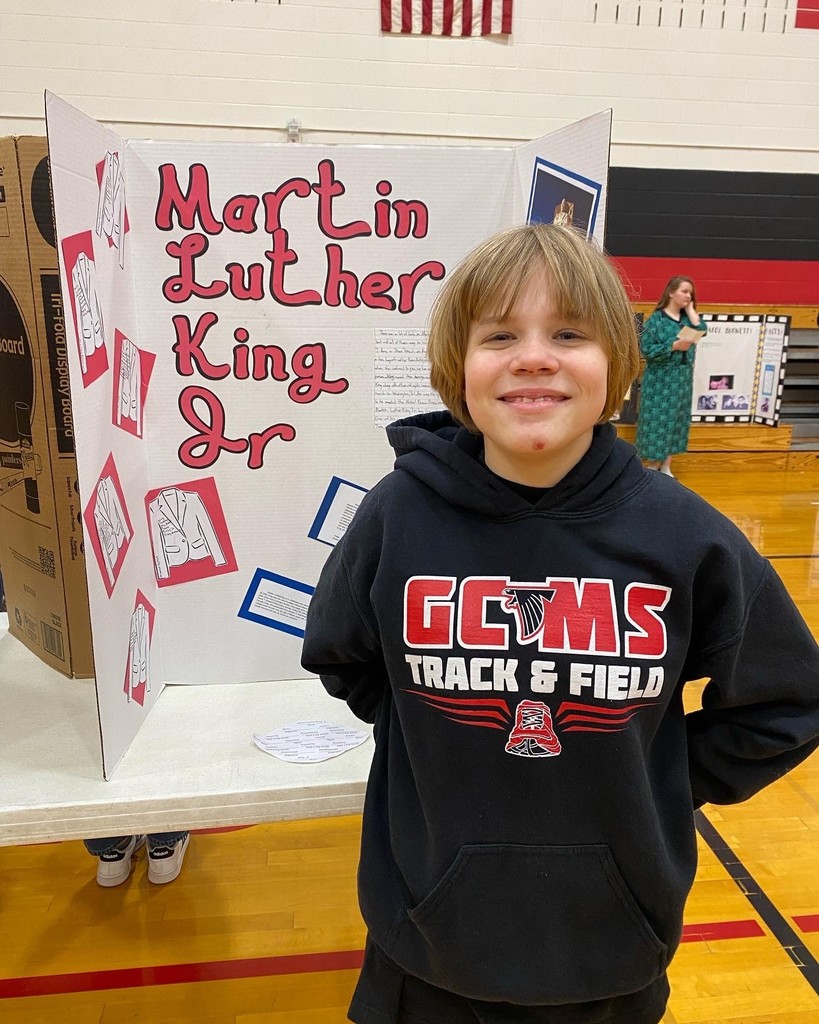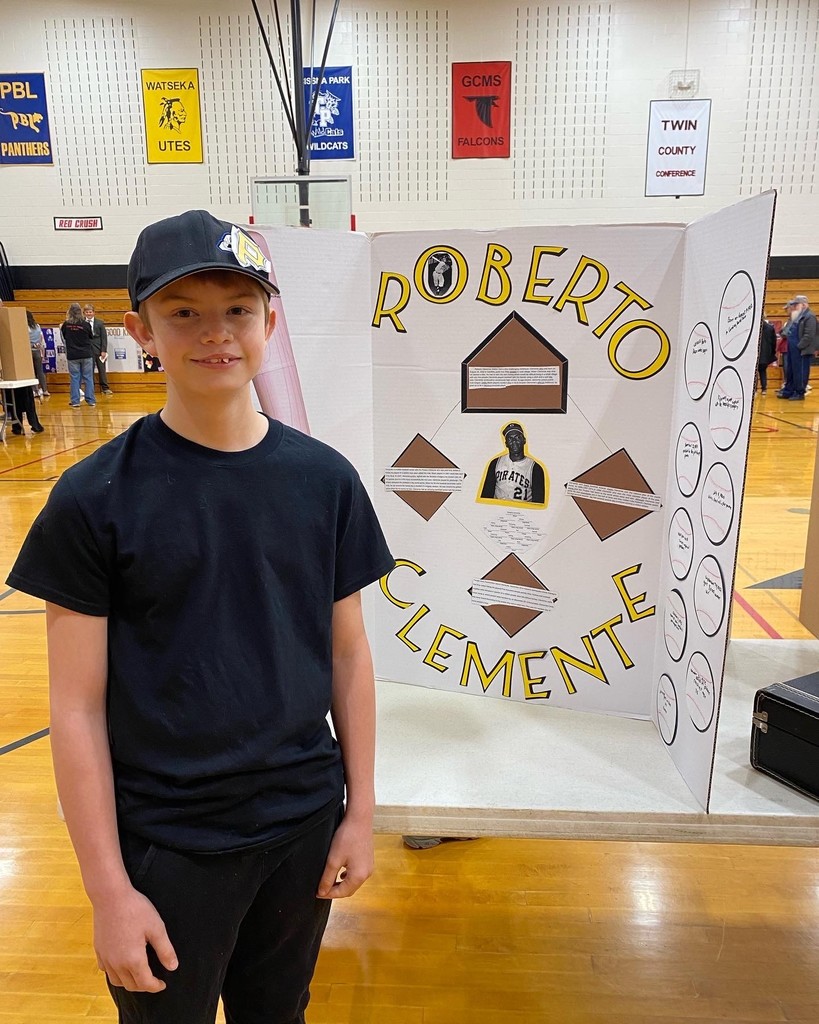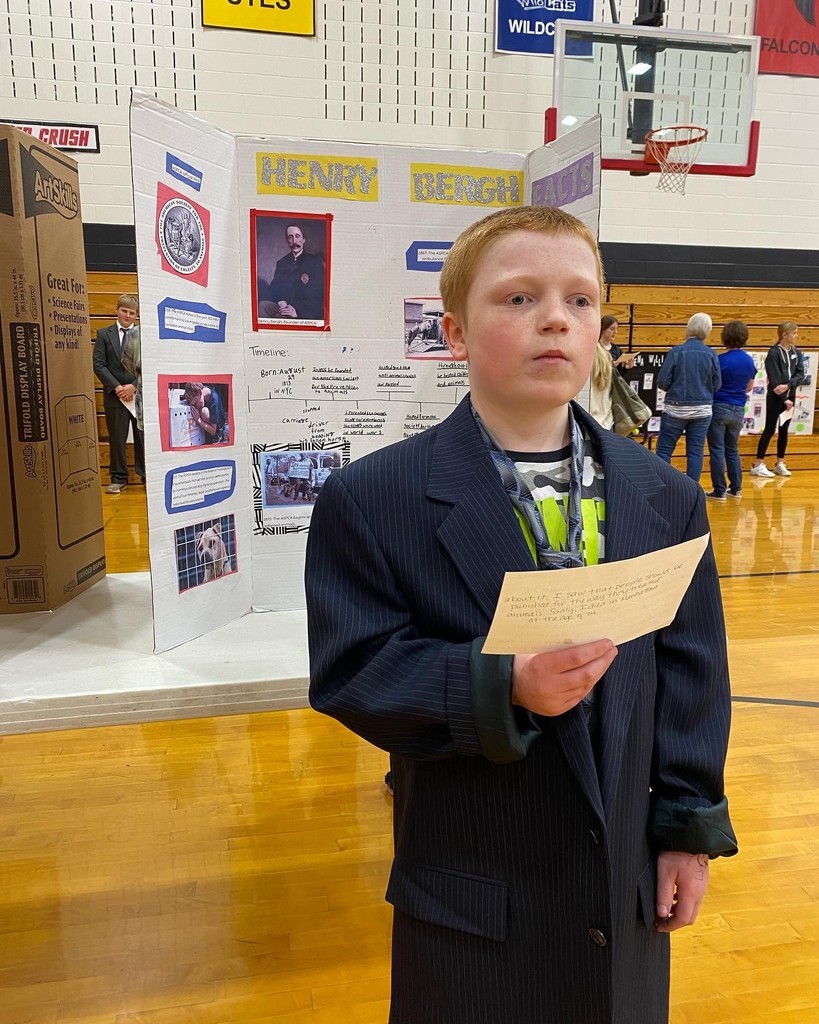 GCMS Families, A couple of logistics announcements as we near the end of the 2021-2022 school year! All schools will dismiss at 2:20 on May 23, 24, 25, and at 11:30 on May 26th (last day of student attendance). Elementary Awards will be presented to students on May 26th. Middle School talent show will take place on May 25th and the Academic Awards will be presented to students on May 26th. High School Baccalaureate will take place on May 15th 7:00 pm. The scholarship awards assembly will be May 20th at 2:00 pm. GCMS High School Graduation will take place on May 21 at 2:00 pm in the high school gym. Details on these events will be shared by respective schools with participants. Thanks for your attention and we look forward to these celebrations of another great year at GCMS. Sincerely, Mr. Darnell

Congrats to Lucy Keigher for being named May Student of the Month. Lucy is active in Student Council and the Red Army, is an Illinois State Scholar and is a member of the National Honor Society. Mr. Leake's nomination cited Lucy's tendency for kindness towards and inclusion of all her classmates. She intends to study Health Sciences at the University of Illinois in the fall and is the daughter of Jay and Maureen Keigher. She makes us #FalconProud!