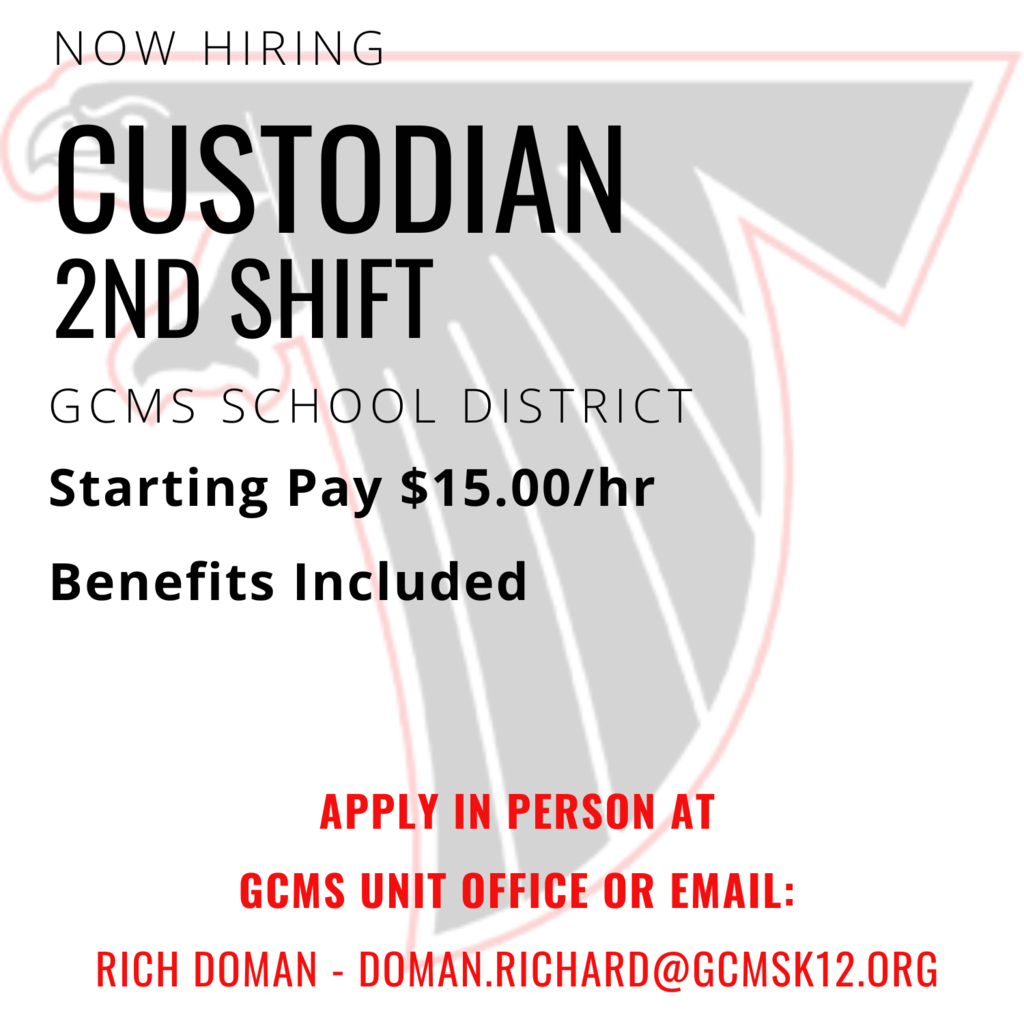 GCMS families are invited to our Falcon Family Pre-game Celebration this Friday Oct 7 from 4:30-6:30 on the GCMS High School practice field. Activities include yard games, stem activities and touch a truck or police car!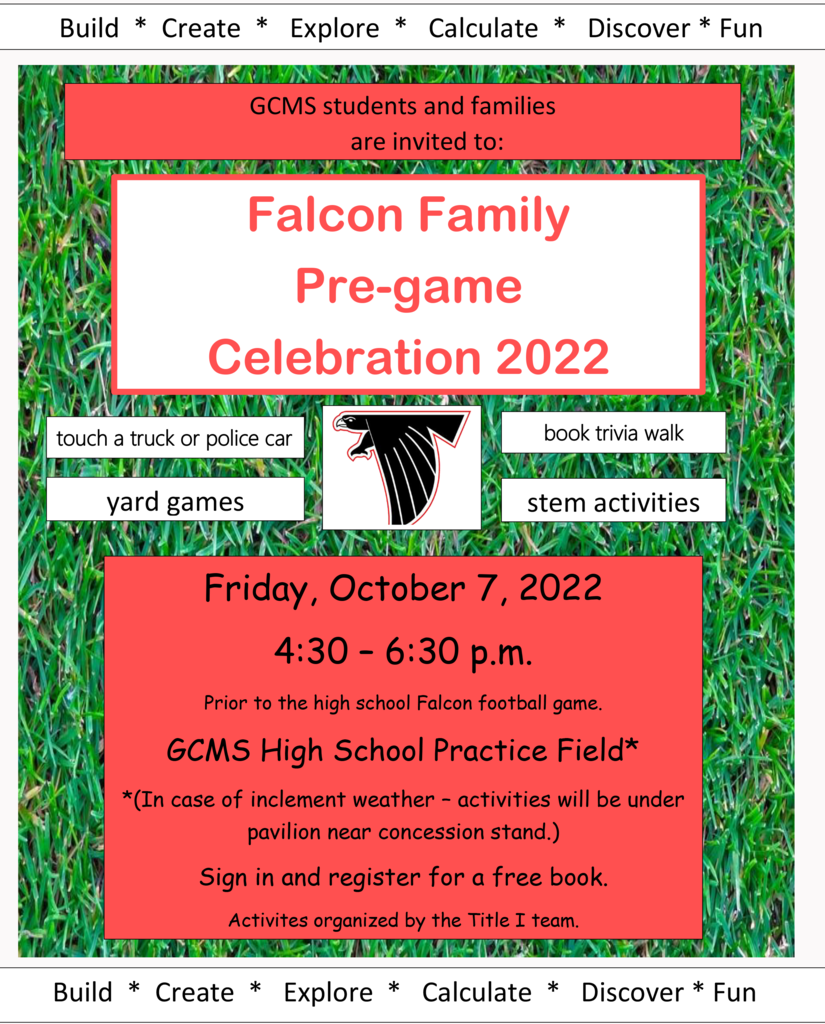 Fisher-GCMS Soccer Senior Night is this Tuesday 10/4 vs Oakwood! The ceremony will begin before the game at 5:10 where we will honor 11 seniors. Join us at Fisher Village Park and cheer on our seniors!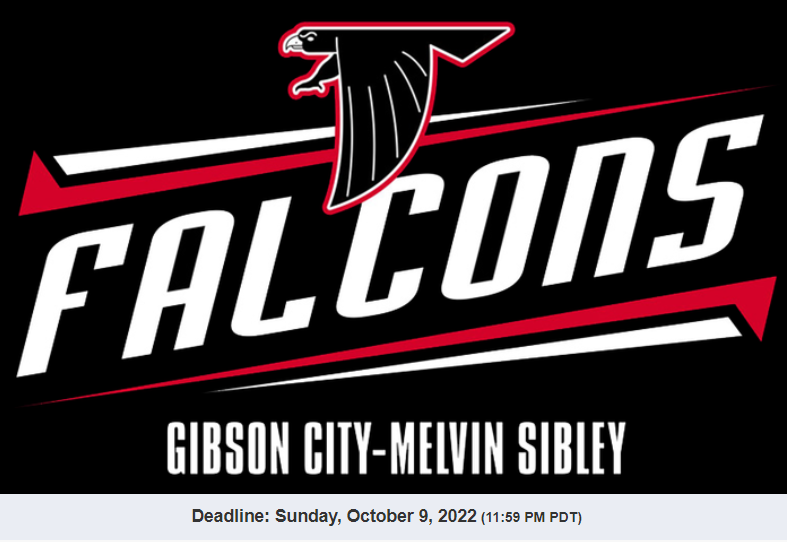 Mark your calendars! Our middle school Scholastic Book Fair is coming on October 14th. All the stories and characters they love and some brand new finds! Stack em' up at the Scholastic Book Fair!
https://www.scholastic.com/bf/gcmsmiddleschool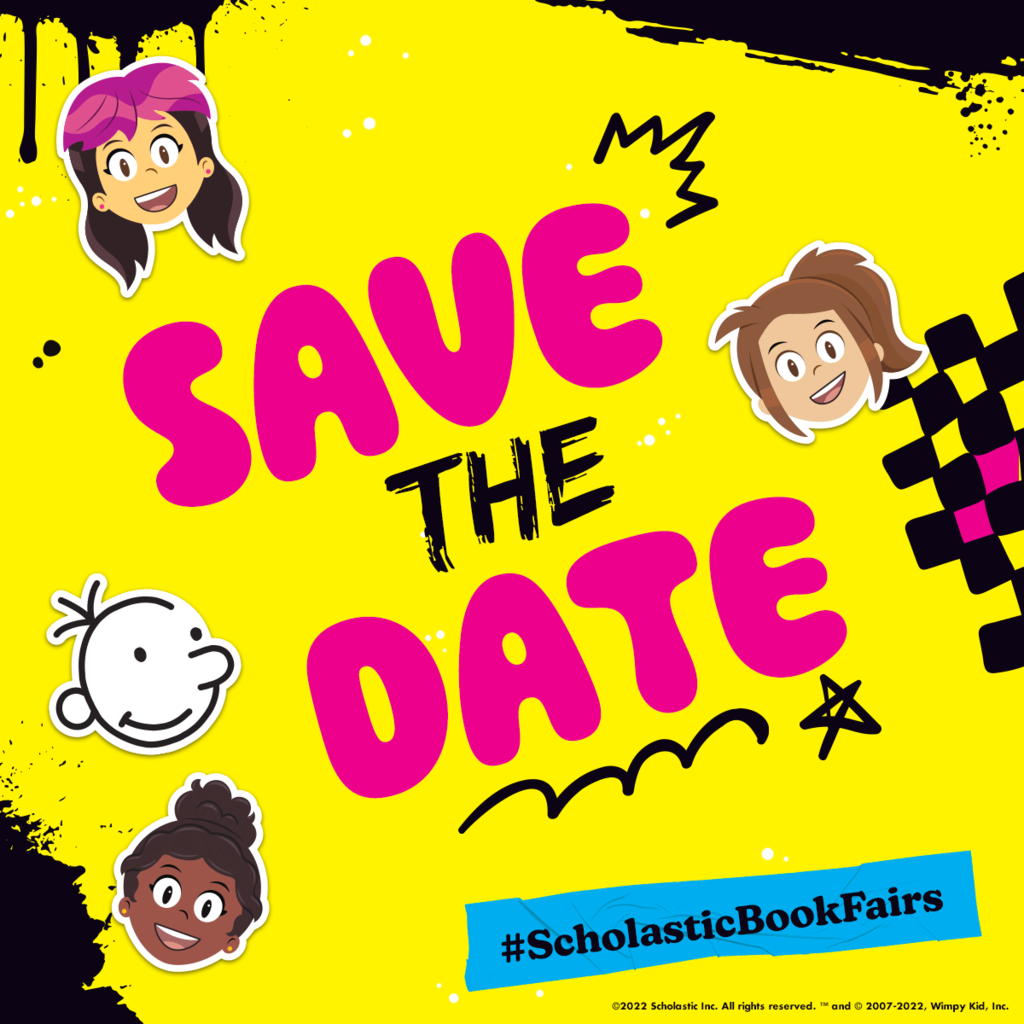 Each Friday at the middle school we have a high school team or club greet the students. Just another way we are Falcon Proud of our community!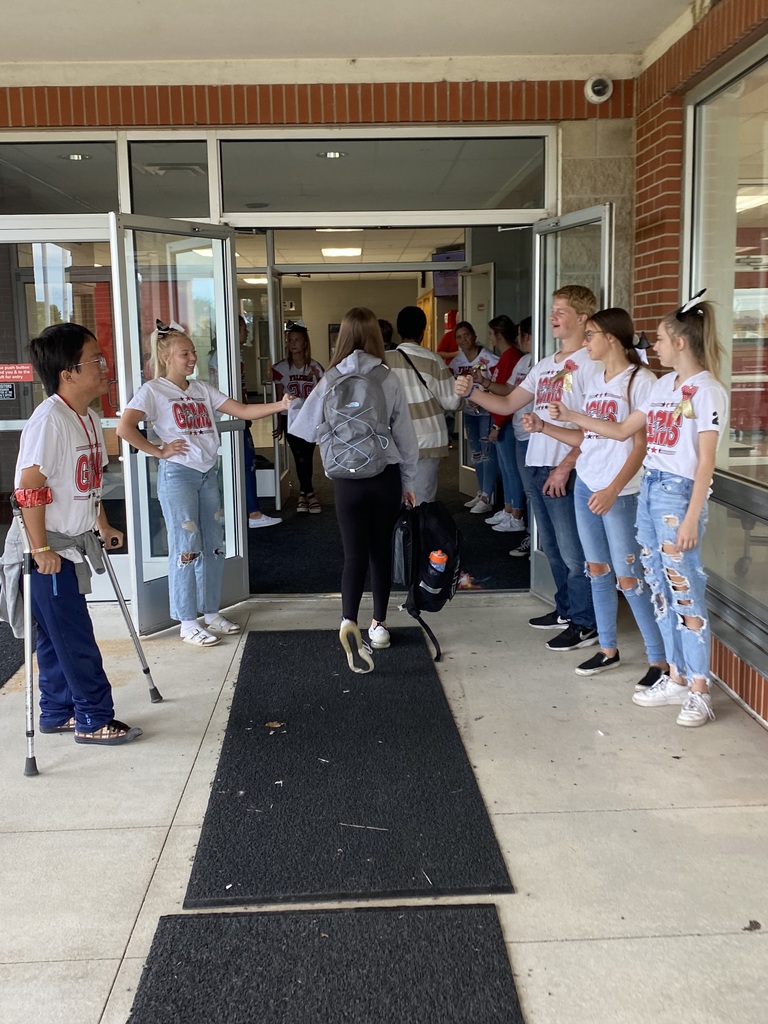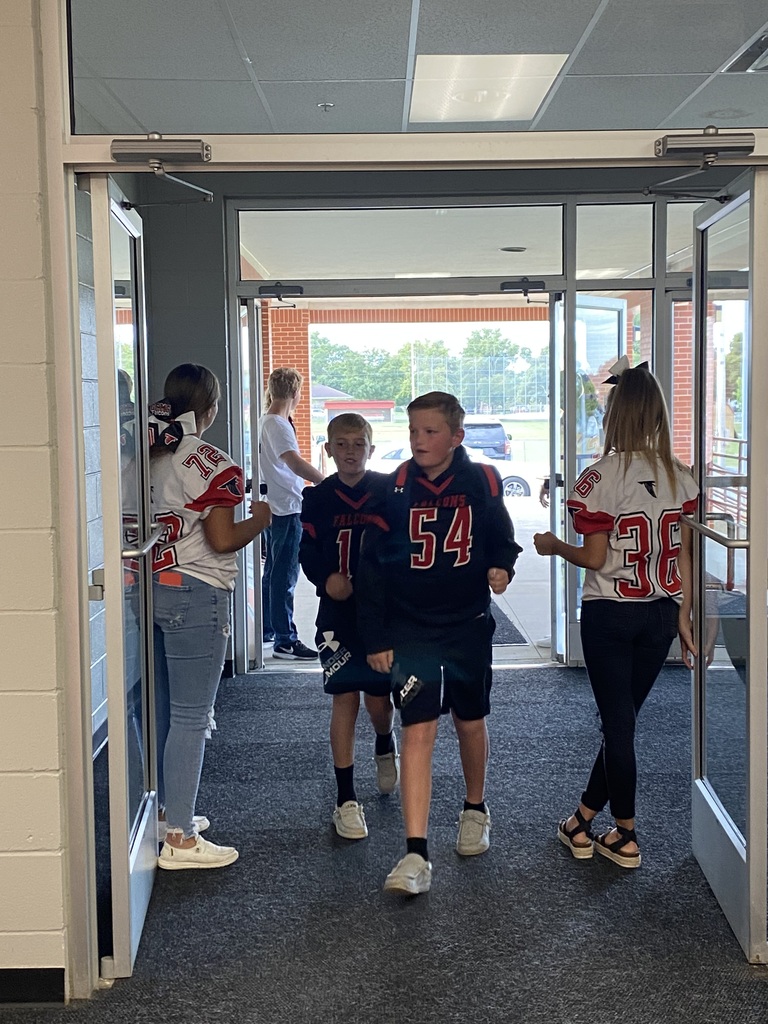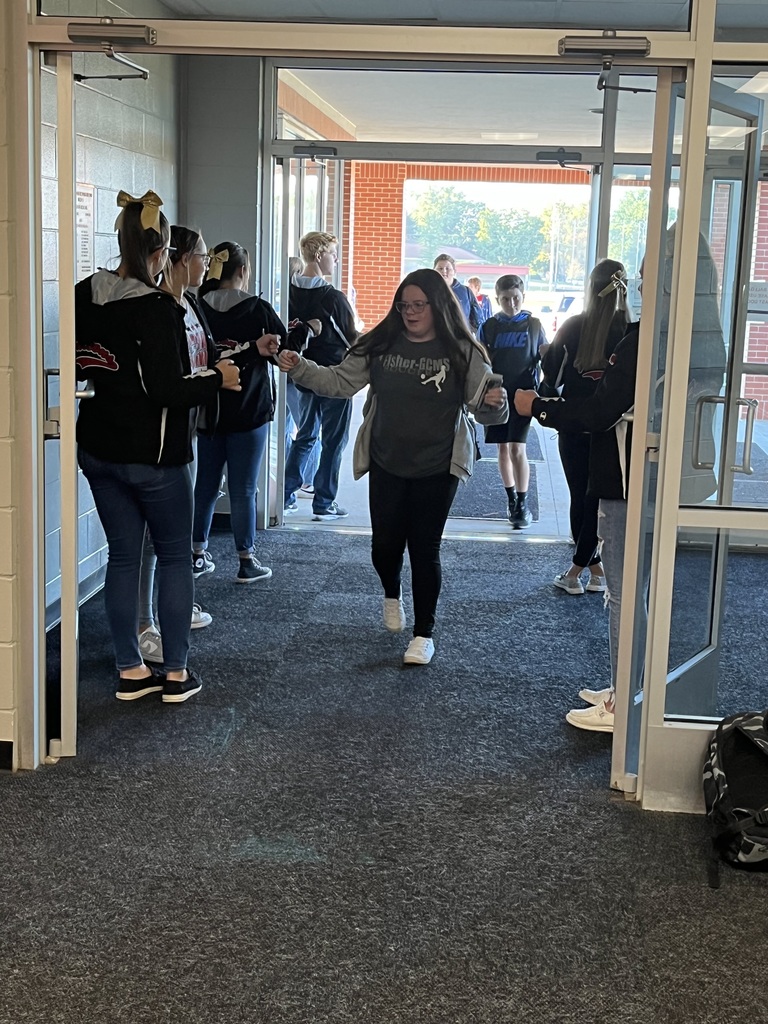 Just a reminder that picture retakes are tomorrow. If you are unhappy with the pictures that came home, please send them back with your child and have them get retakes. If you are wanting retakes, it would be a good idea to let your child's teacher know. Thanks! Mr. Kean


Good afternoon, GCMS High School conducted our ALICE (active intruder) Drill this afternoon during 6th period. The Gibson City Police Department present during the drill. If you or your student(s) have any questions about ALICE, please reach out to the high school office and we will be happy to discuss the process with you. Sincerely, Mr. Bielfeldt

We have to make a slight change to this Thursday's lunch at the Middle School. Lunch will now be: MS: Chicken Strips, Mashed Potato, Green Beans, Dinner Roll, Diced Pears,* Sliced Pork

Tonight's Volleyball games will begin at 6:00pm. Join us in support of Childhood Cancer Awareness Kids Day!

Quick Reminder! Homecoming coronation will take place at 9 PM tonight. Doors for anyone wishing to come and watch coronation will open at 8:50 PM. This has been an exciting Homecoming Week!!!

For those tuning in to tonight's football game on NFHS, we are experiencing issues with the cameras so there may be some bluriness on the lenses. We apologize for this inconvenience.

Our 2022 GCMS Homecoming Parade is this Thursday, 9/22 beginning at 6:30pm. Come out and support our Falcons!

Middle School picture retakes are tomorrow, September 21. Order forms will be sent home with students today. Please call the office if you have any questions. Mr. Nash

Tonight's 7/8 Girls Basketball games vs. Blue Ridge will be played at Blue Ridge Intermediate/JH School in Mansfield. The address is 107 S. McKinley St. in Mansfield. The 7th Grade game will start at 5:30PM. Go Falcons!

Tonight's 7/8 Girls Basketball games at Hoopeston will be played at john Greer Elem. School. The address is 609 W. Main in Hoopeston. The 7th Grade game will start at 6PM. Go Falcons!

High School Families: We are making changes to our Honor Roll system this year. Read the full details from Mr. Bielfeldt at
https://bit.ly/3QIHHg8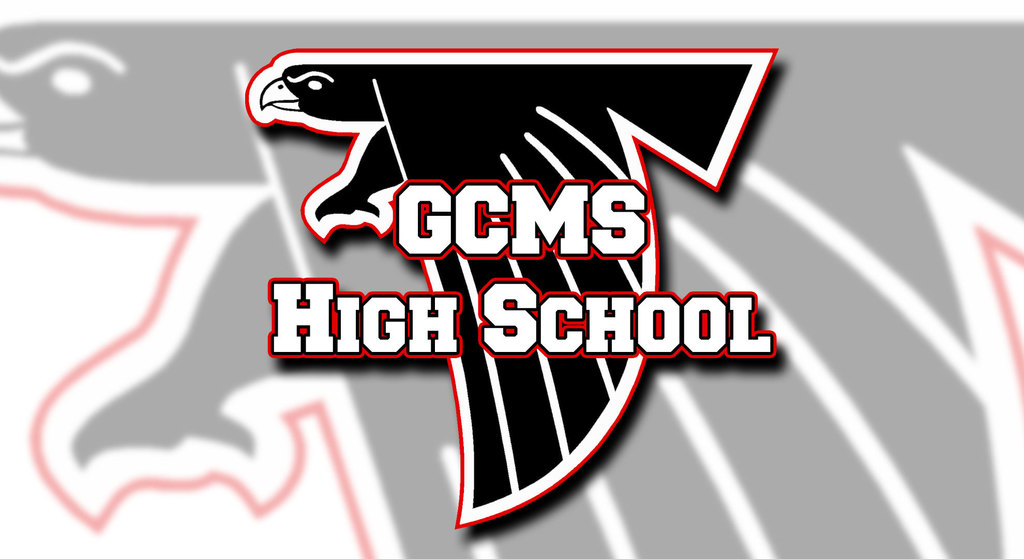 GCMS HS Volleyball is hosting Childhood Cancer Awareness KIDS DAY on Monday Sept 26! More information went home with students on Friday.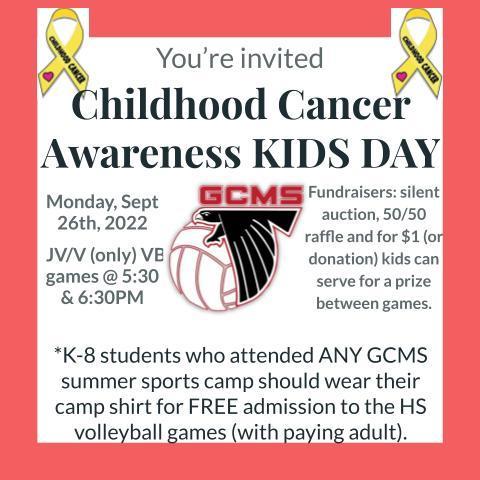 *Updated Fliers!* The GCMS School Board and Administration will be hosting a series of roundtables in the upcoming months that will be open to the public. Community members are invited to attend and join in the discussions.