Tonight's MS Girls Basketball game vs Watseka will be streaming at
https://youtu.be/iuHq0c2qK8M
7th grade begins at 5:30 with 8th grade following. Go Falcons!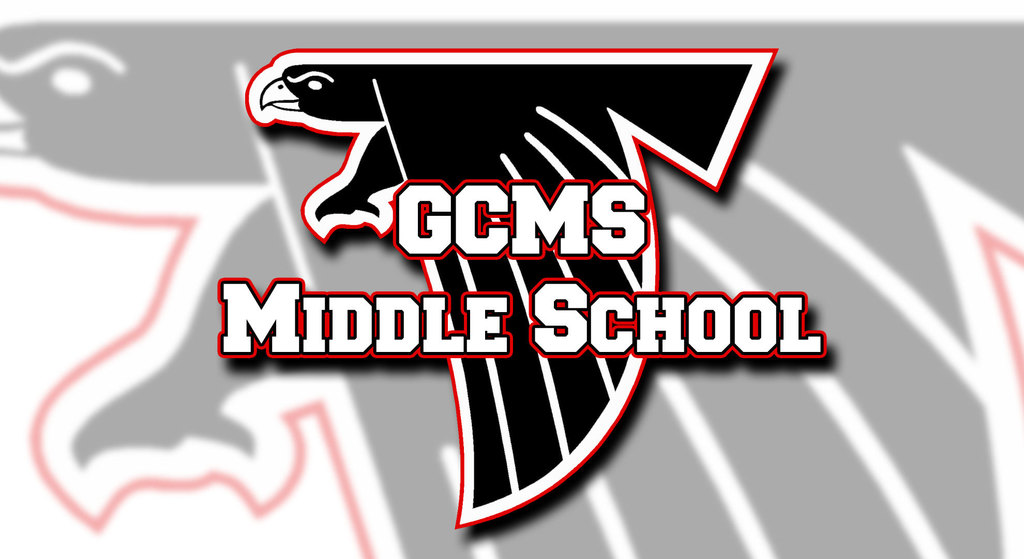 Today's High School Baseball game has been cancelled due to weather.

Due to this blast of Winter, Middle School Boys Track practice is cancelled for today, Tue. April 20. Regular practice will resume as scheduled on Thursday.

Good Afternoon, Middle School cheer tryouts for next fall season will be held Saturday, May 8th. This is for any current 5th, 6th and 7th graders so please stop in the office to sign up and take permission form and informational packet. 5th graders please see your teacher or Mrs. Denault at the elementary school. Thank you, Mr. Bielfeldt

MS Cheer Intramurals will resume for grades 5-8 starting Tue. 4/20 from 345-515 at the MS. 5th Graders can ride a bus after school from the Elem. to the MS to attend. The other cheer dates will be 4/23, 4/26 and 4/27 all from 345-515 at the MS. Please have rides pick up at 515 each day. Contact the MS office with questions.

This morning's MS Girls Basketball game vs Fisher will be streaming live on our YouTube channel at
https://youtu.be/77LZ20njkGM
7th grade begins at 9am with 8th grade folllowing. GO FALCONS!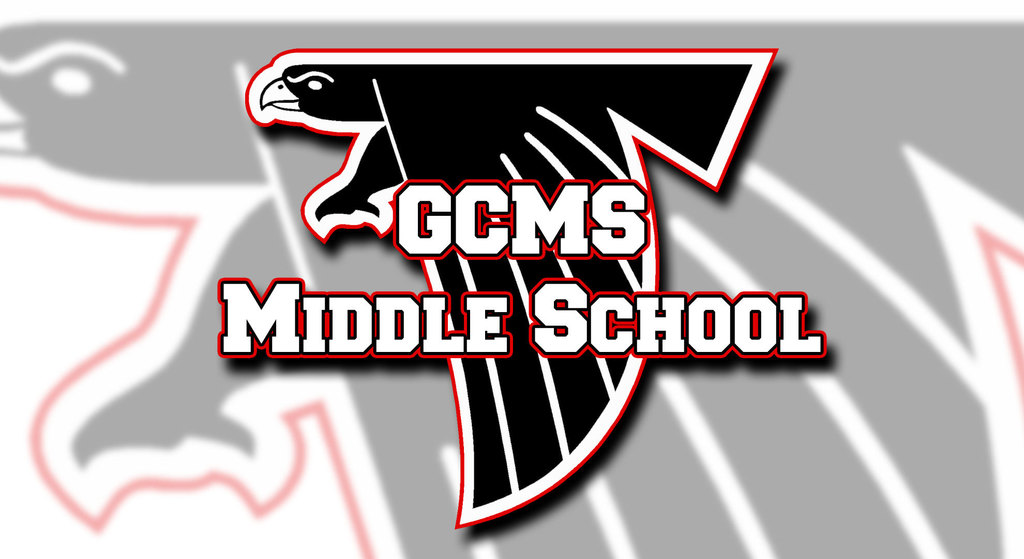 You know what would be fun this weekend? A SCAVENGER HUNT! We are extending our Falcon Family Alphabet Scavenger Hunt through Sunday. See the flyer for details about joining!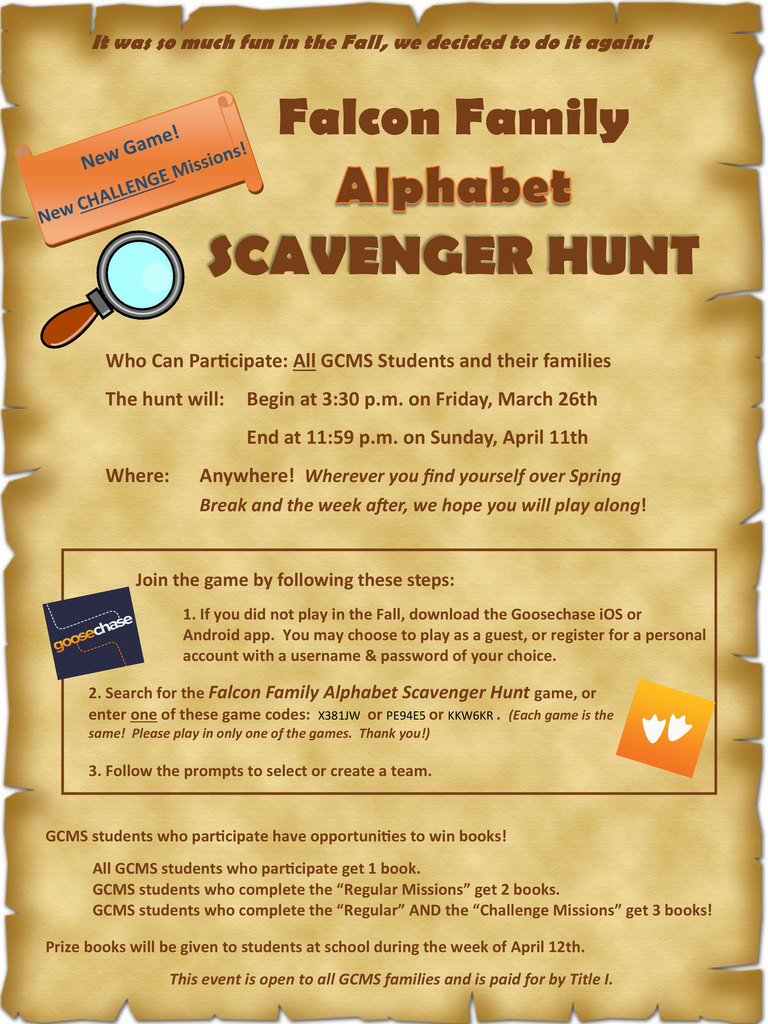 Tonight's MS girls basketball games at Nash will be livestreamed on the John L. Nash Middle School Facebook page. The 7th Grade game begins at 5:30 with the 8th Grade to follow. GO FALCONS!

GCMS Weekly Update! This week GCMS had just one new Covid positive student case that resulted in 11 student quarantines at the Middle School. Please continue to stay safe and healthy and if exposed error on the side of caution to ensure the minimization of COVID experiences. PLEASE remember to complete your registration documents and return those to your students respective school by April 23rd. Stay safe and healthy! Sincerely, Mr. Darnell

Good morning, IAR testing begins tomorrow. Please be sure to remind your student(s) to fully charge their Chromebook tonight and to bring their chargers with them to school tomorrow and each day of testing. We look forward to this opportunity to gauge the growth of our students. Thank you, Mr. Bielfeldt Mr. Bielfeldt
This bin of Returned Registration forms at the Elementary School only holds 40 completed packets. Please continue to send those forms back in as soon as possible!
It takes about 5 minutes to complete the Registration packet for your student but the paperwork is invaluable to us as we plan for the next school year. Thank you for returning your student's Registration for 21-22! 


Good afternoon, The PE teachers are requesting students bring sweats with them for this week as they will be going outside with their grade level PE classes during testing. Please reach out if you have any questions. Thank you, Mr. Bielfeldt

Good afternoon, With IAR testing beginning on Thursday, April 15, we ask that every student remembers to charge their Chromebooks each night and brings their chargers with them to school each day of testing. Please reach out if you have any questions. Mr. Bielfeldt
GCMS students will be sent home today with Registration Forms for the 21-22 school year. Please complete and return to school as soon as possible!

GCMS PTA meets tonight, Monday 4/12 at 6:30 pm. You can tune in live on the GCMS PTA Facebook page.



You still have time to complete our Title 1 Scavenger hunt!