Families, This is our weekly COVID update. Coming back from Spring Break we have 1 positive case at the E.S. and M.S. and two at the H.S., because we were not in session we have just two additional students in quarantine. Please continue to self certify and use caution when exposure occurs. Stay safe and healthy! Sincerely, Mr. Darnell

It's 8th Grade Night for MS Girls Basketball as they take on Iroquois West! 7th Grade game begins at 5:30pm with 8th Grade following. Watch live at
https://youtu.be/MinGeCwfWiY

Gibson Area Hospital is offering a vaccine clinic for students age 16-17 on April 19. Call 217-784-2734 to schedule an appointment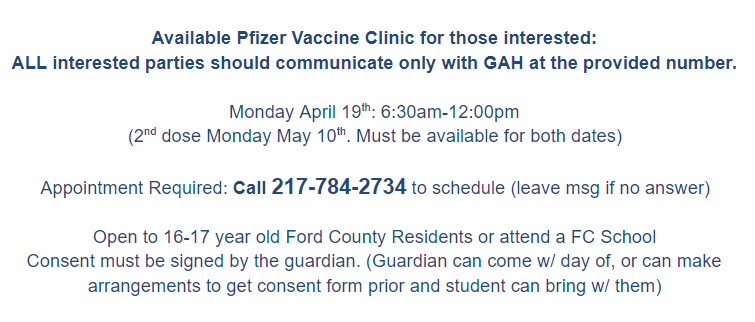 Thursday, April 15th is the last day to order GCMS High School's 2021-2022 yearbook. They're $45 with checks payable to GCMS. Contact
riley.susan@gcmsk12.org
with questions.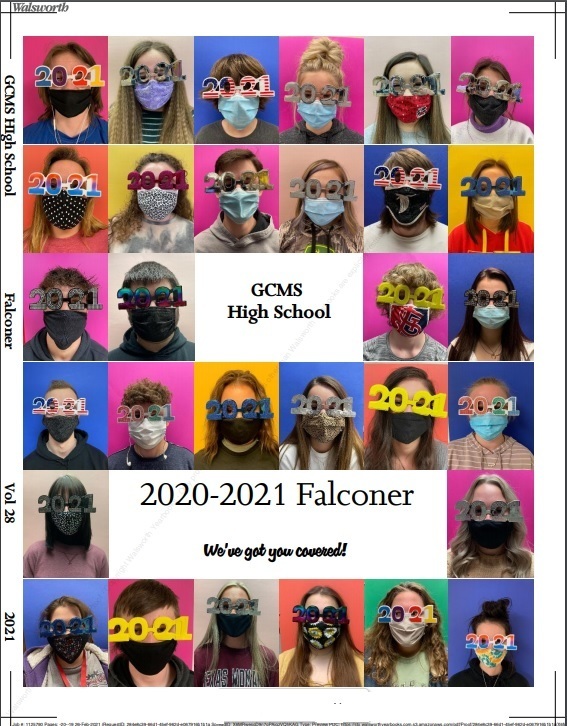 Just a reminder there is no school on Monday, April 5th. We hope everyone has had a restful break and is ready to finish out 2020-2021 school year. Reminder to all families to self quarantine and communicate with your child's respective school if you have had any Covid exposure. We want all kids to be in school and enjoy the remaining weeks we are in session! Happy Spring!

Congratulations to the March Middle School Students of the Month! 8th grade Bailey Fitzpatrick. 7th grade Cody Mueller. 6th grade Ava Fehr.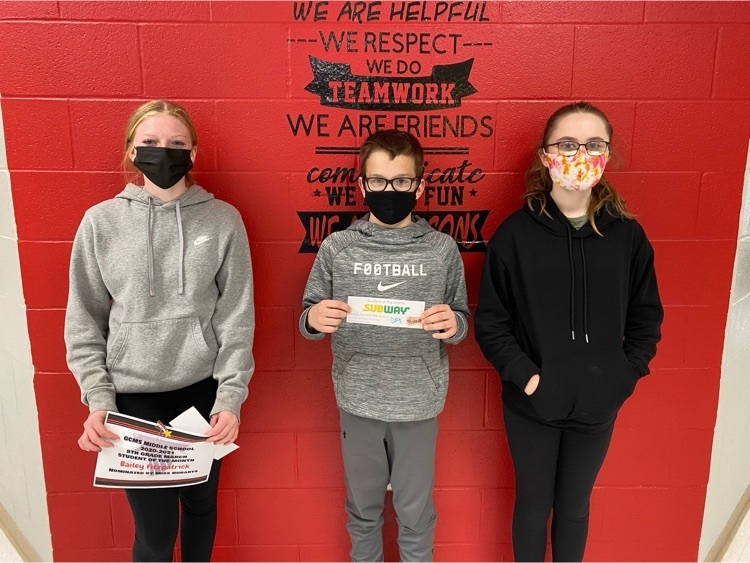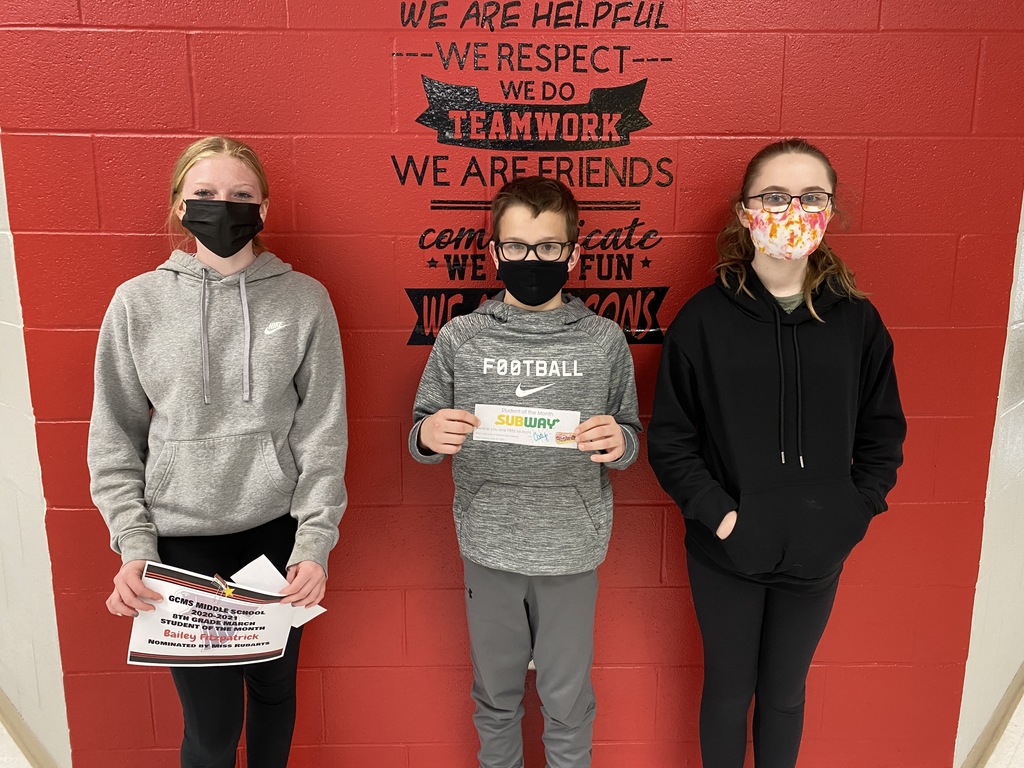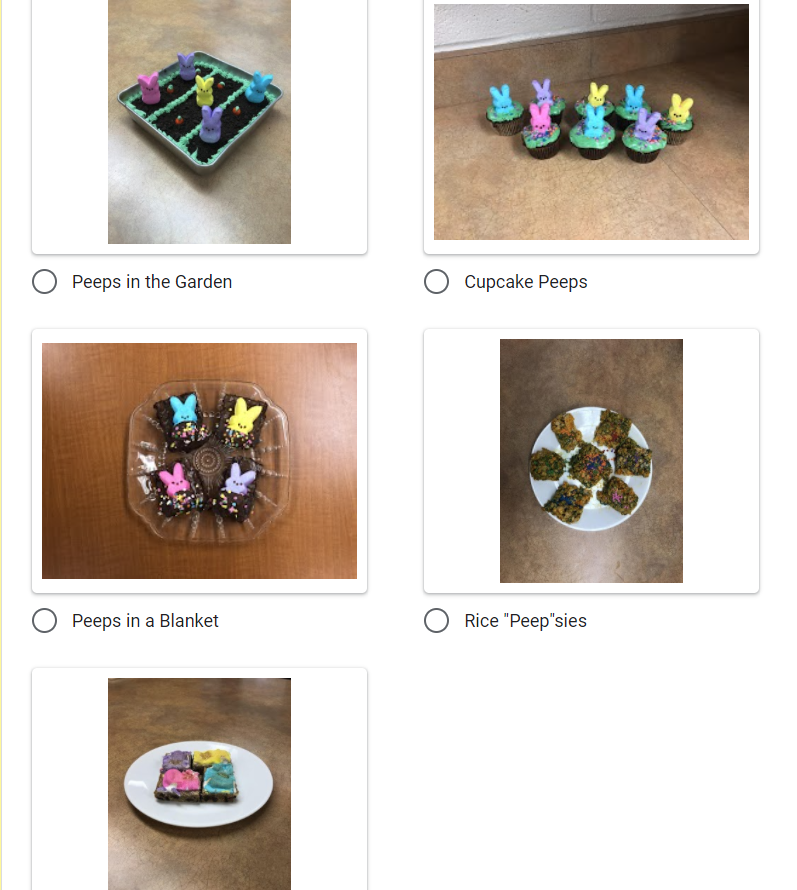 Tonight's Middle School Girls Basketball game vs PBL will be livestreamed on our YouTube page at
https://youtu.be/bAAAjG6sOYE
7th Grade begins at 5:30pm with 8th Grade following. GO FALCONS!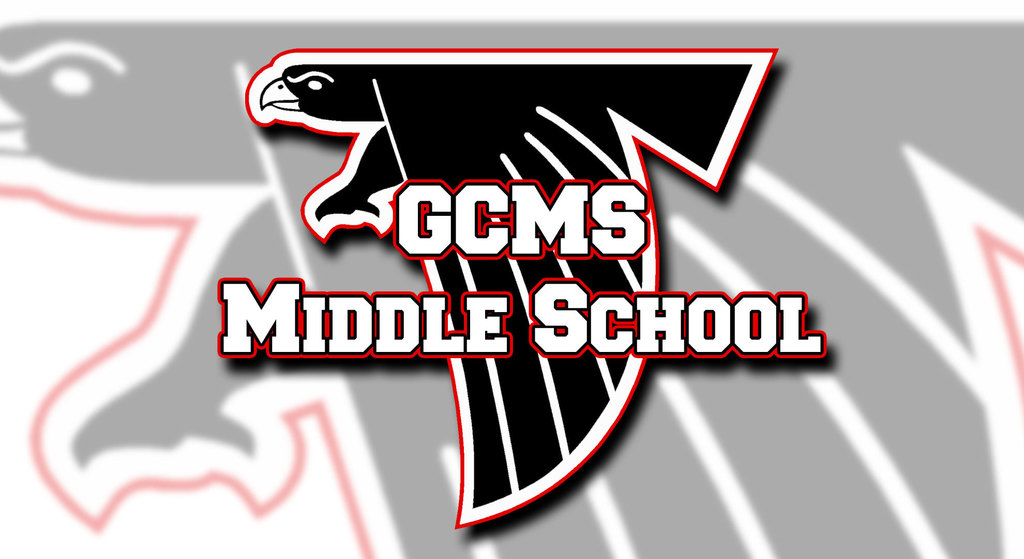 Families, This is your weekly update for GCMS Spring 2021 semester and I am happy to report no reported positive cases of COVID since last Wednesday! As we approach Spring Break I want to encourage everyone to communicate with your child's respective schools should you have any issues with COVID or close contacts over break. We want to be very vigilant as we return from the break to minimize risks for our kids and staff. We are hoping to continue to provide activities and experiences for our kids as our situation allows. Please stay tuned for early registration that we will be providing shortly after break for the 2021-2022 school year which will be back to 5 full days a week in person learning! Construction is continuing and we are excited to see the progression. Please continue to be careful at pick up and drop off around the Elementary School. Have a wonderful break! Sincerely, Jeremy Darnell Superintendent

Tonight's 7/8 Girls Basketball games at Prairie Central can be livestreamed at the Prairie Central CUSD #8 Facebook page. The 7th Gr. game begins at 5:30 with the 8th Gr. to follow. NOTE- Prairie Central has been having internet issues that may affect the stream.

GCMS is hosting a new Alphabet Scavenger Hunt this spring! Check out the flier for details.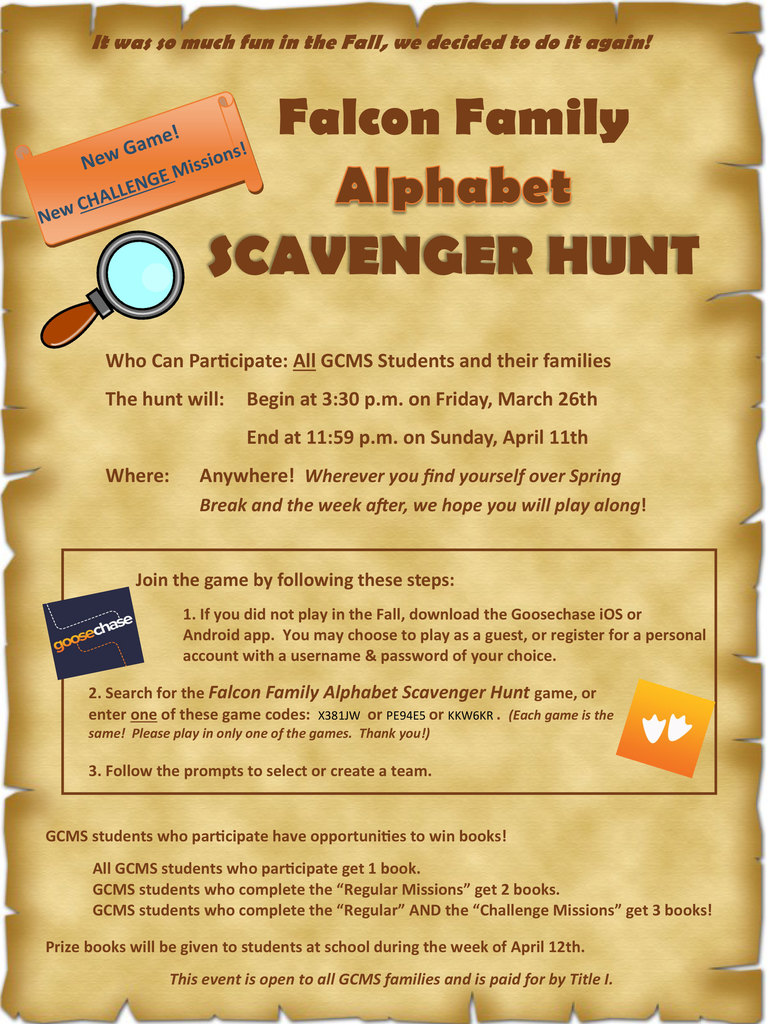 Happy Spring! Thank you all for adjusting to the drop of and pick up adjustments caused by construction. Parents dropping off elementary kids should not drop off along side the new bus zone. Please proceed past the stop sign and drop off north of the entrance to the u- drive. Have a great last week before spring break! - Mr. Darnell

Saturday's MS Girls Basketball games at Cissna Park will be livestreamed on the Cissna Park Girls Basketball 2021 Facebook page. The 7th Grade game will begin at 10:00AM with the 8th Grade game to follow. GO FALCONS!

We have emailed a link for Help Desk to everyone that filled out our form. Remember the video will online at 7am on Friday. If you have filled out the form but did not get the email contact
willis.walker@gcmsk12.org
you can still RSVP at
https://bit.ly/helpdeskgcms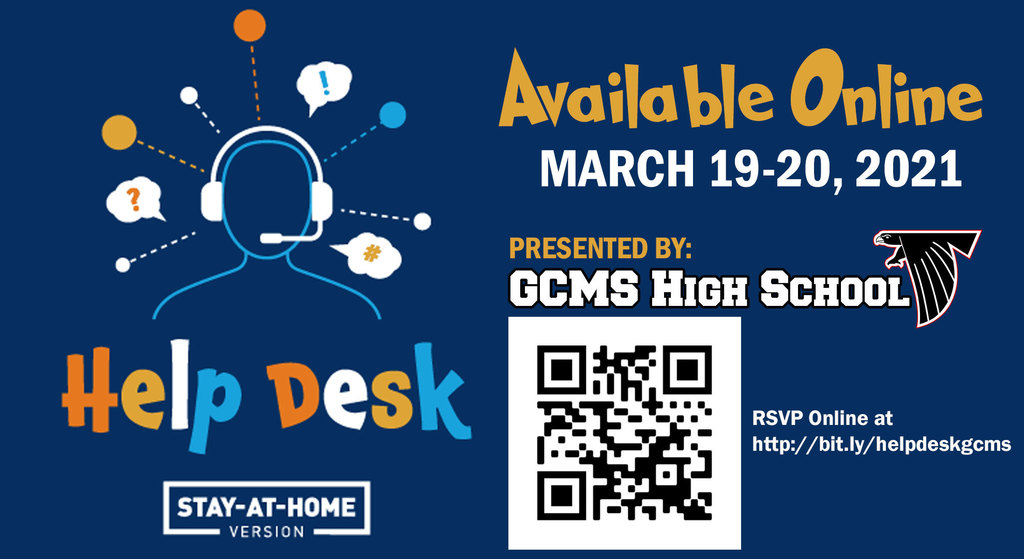 Attention GCMS residents! We have an electronics recycling event coming to Gibson City on April 24th from 9:00am-1:00pm. Drop off eligible items at 115 S. Sangamon Avenue.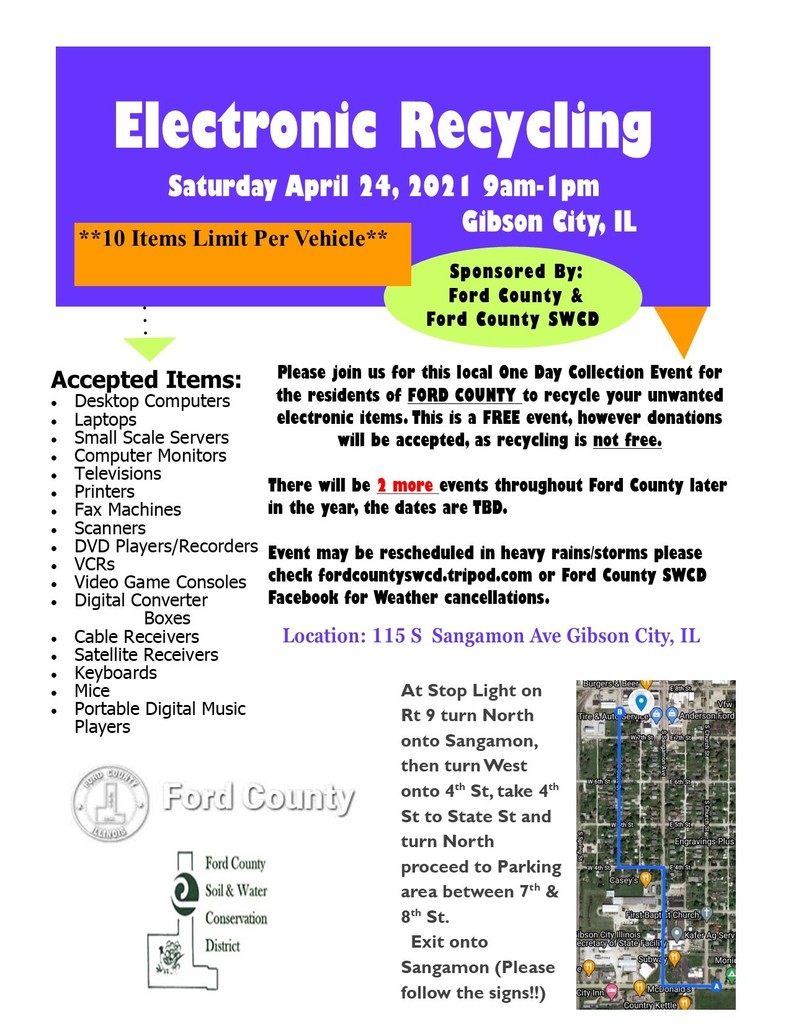 Tonight's Fisher/GCMS Soccer game has been cancelled due to field conditions. There is still practice in Fisher after school.