GCMS is proud to once again host our Veterans Day assembly on Friday, Nov 11 at 9:00am. Students are encouraged to wear the following: Elementary-Blue Middle School-Red High School-White A live stream of the event will be available at
https://youtu.be/WYTSH2mCjSc

Final reminder today is an 11:30 dismissal and no school Monday or Tuesday! Enjoy the long weekend!

Deadline for shirts commemorating the 50th Turkey Tourney can be ordered through noon, Wednesday, Nov 8. Order online in Infinite Campus or drop off your order at the high school office.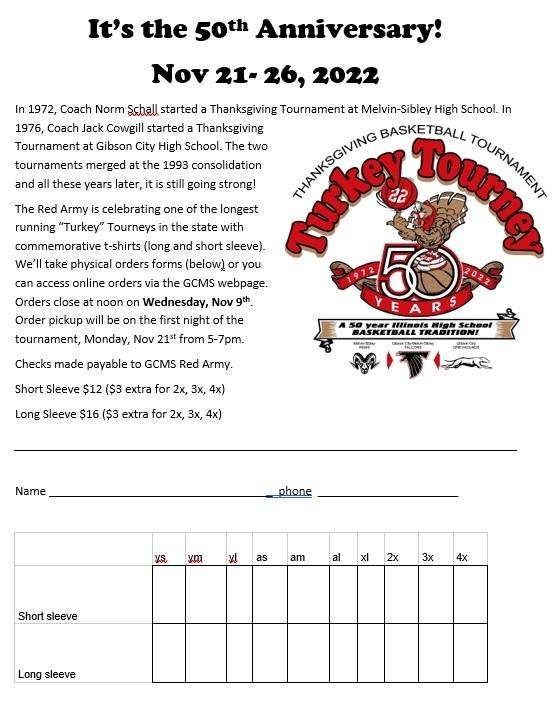 GCMS students are gearing up for the Variety Show! come see their performances this Friday at 7:00pm followed by the Drama Club's presentation of "Dumb Inventions"!

GCMS Families, A couple of announcements for the coming week. Friday, November 4th is an 11:30 dismissal please arrange accordingly for your children. Monday, November 7th is a fall holiday with no school, and Tuesday, November 8th is Election Day with no school. Tomorrow, Wednesday, November 2 we will be gathering our middle and high school students for a brief photo opportunity with local media to celebrate the Exemplary Status designations of our Middle and High schools. 8 schools out of 127 in the News Gazette circulation area achieved this status and GCMS is the only school district with two schools. We are very proud of the entire system for working very hard to best serve our students and community. We share this for both celebration and awareness for those who may see our kids transitioning. Thank you for your attention. Sincerely, Mr. Darnell

Tonight's (Tue. 11/1) 7/8 Girls Basketball games vs. Tri-Point will be played at their JH building in Piper City. The 7th Grade game will begin at 5:30 with the 8th Grade game to follow. GO FALCONS!

Congratulations to the following IHSSCA award winning soccer players! All-State -Senior Seth Kollross-First Fisher-GCMS Player to receive All-State Honors in Program History! All-Sectional - Senior Chase Minion Honorable Mention All-Sectional - Junior Isaiah Johnson All-Sectional All-Academic- Senior Connor Ray All-Sectional Sportsmanship Award - Senior Nick Giroux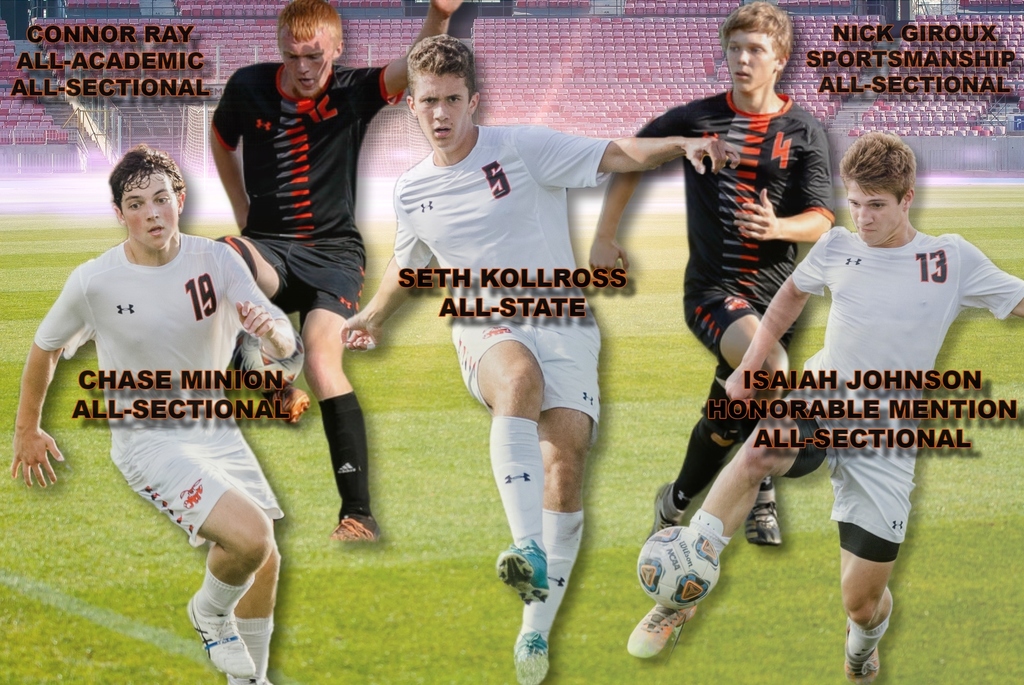 Attention 6th and 7th grade families, there will be an informational meeting this Wednesday, November 2 at 6:30 PM in the cafeteria to discuss the Washington DC trip. Please reach out to Mrs. Warren if you have any questions.

Middle School Athletics is excited to announce the return of Costume Night, Monday, Oct. 31 for our 7th and 8th Grade girls basketball games. Any student in grades K-8 who wears a Halloween costume to the games will be entered into a drawing for a prize. We will also have our famous Costume Parade at halftime of the 8th Grade game. Make plans to join in the fun Monday, Oct. 31 starting at 5:30 at the Middle School.

GCMS Middle School is proud to recognize our Fantastic Falcon award winners from October 17-28. These students earned their award from teachers and staff members for going above and beyond in displaying our school-wide expectations of Being on Time, Being Prepared, Being Respectful and Being Safe. We are Falcon Proud!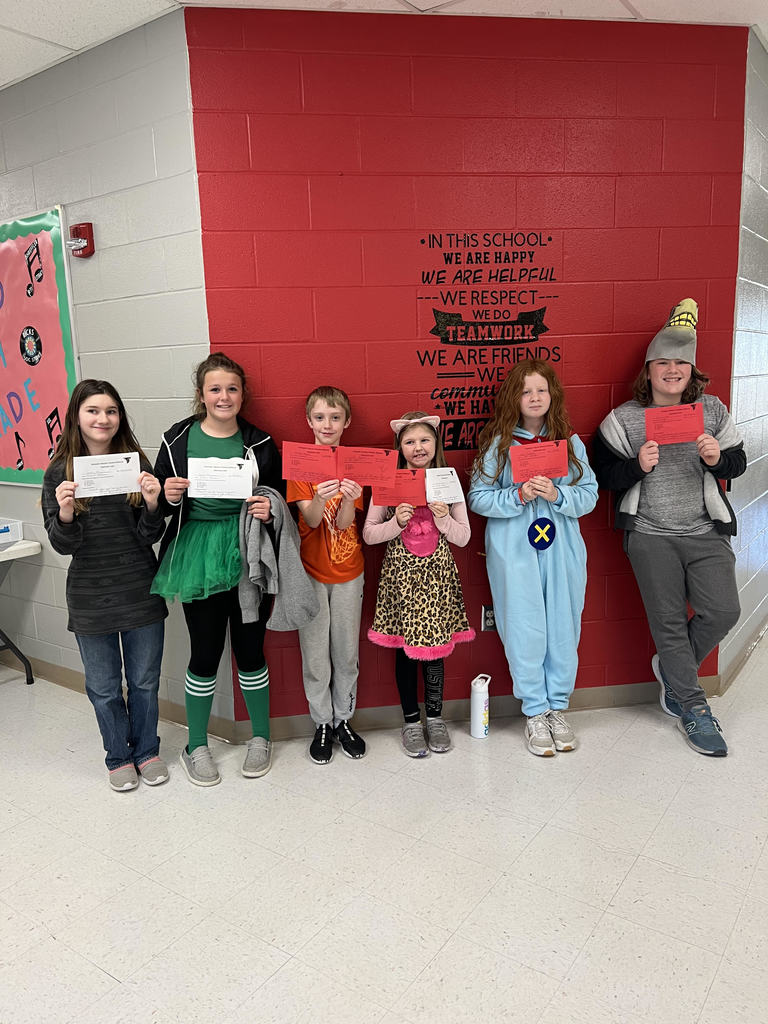 Good afternoon high school parents, Our teachers all have policies that allow students to take advantage of reteach/retakes for assessments. If your student is struggling in a class, this will allow him/her the opportunity to improve his/her grades on assessments. We encourage our students to take advantage of all opportunities we provide to show improvement and understanding of the content. You can also reach out to specific teachers if you have questions on the policies. We also have a tutor available during the day Tuesdays and Thursdays that students can take advantage of during their study halls. Yours in education, Mr. Bielfeldt

The GCMS Turkey Tourney will be celebrating its 50th anniversary this year! The GCMS Red Army is selling shirts to celebrate. You can order online through the school store in Infinite Campus or turn in a physical order form to the HS office. Orders are due Nov 7!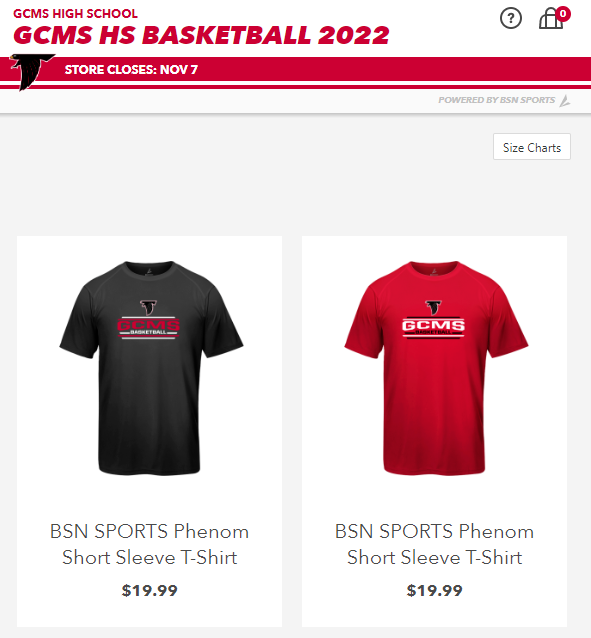 GCMS High School was visited by 2 time World Series champ Scott Spiezio! He shared the triumphs and struggles of his career and encouraged our students to live drug free. Thank you Scott for visiting our community!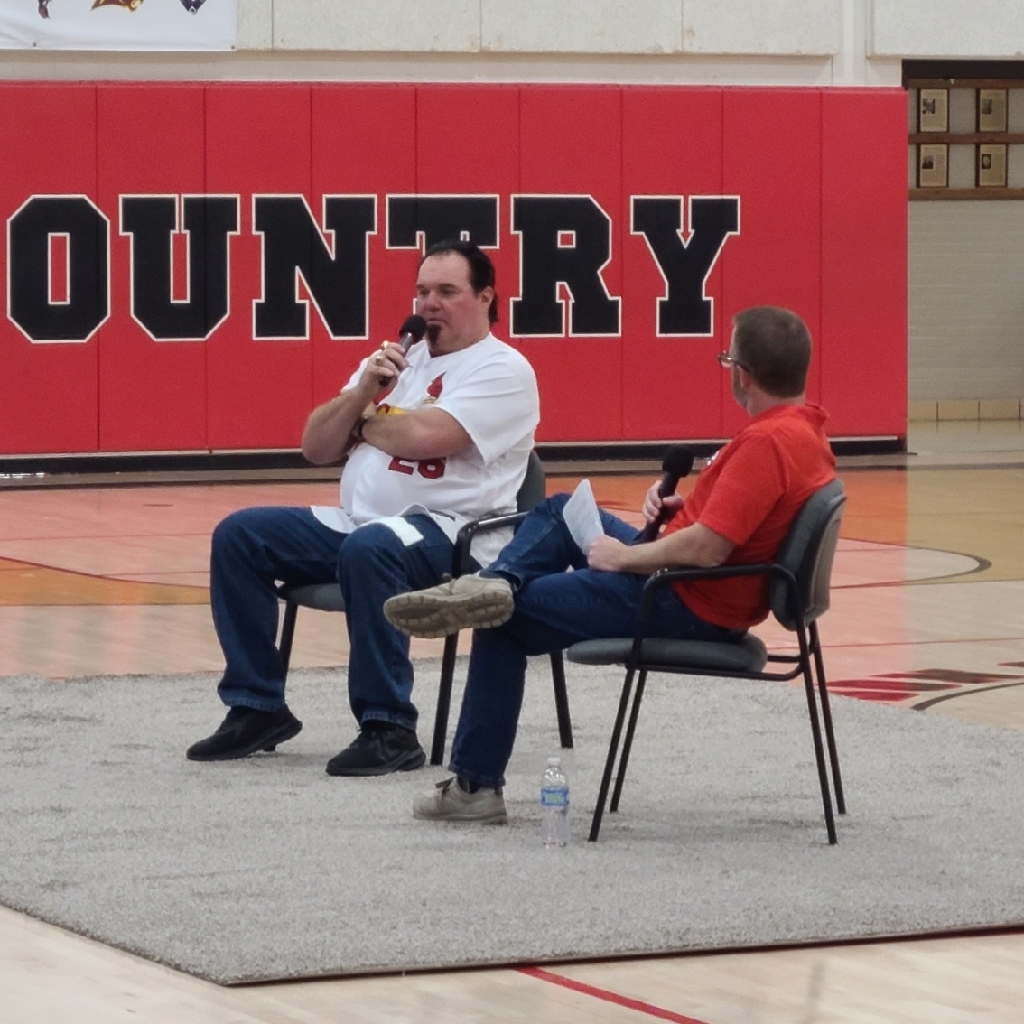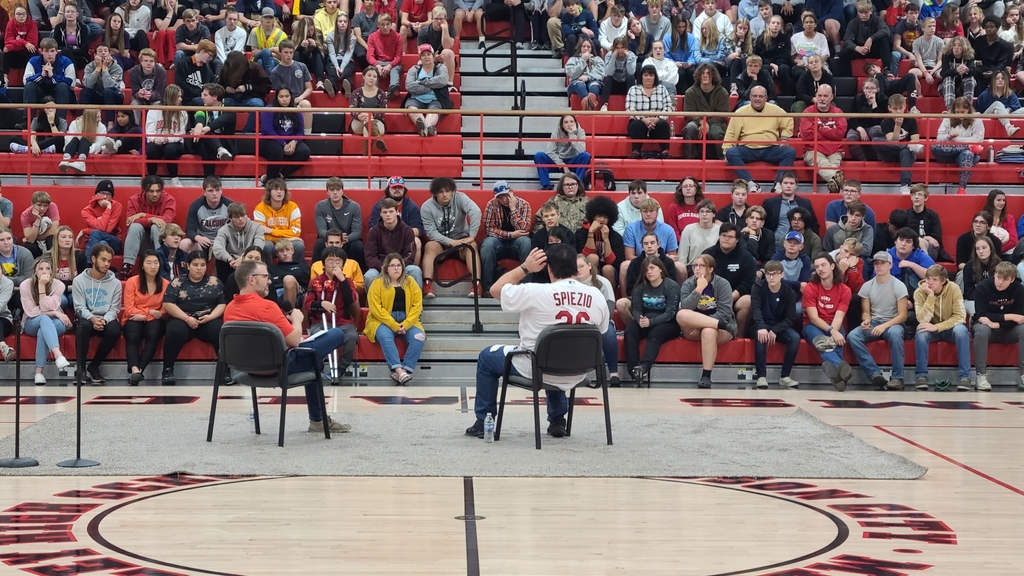 GCMS Middle and High Schools received EXEMPLARY summative designations on the IL Report Card! Our performance was in the top 10% of all schools in the state. We are #FalconProud of our students and staff!
Just a reminder that tomorrow will be Falcon Friday for Red Ribbon Week at the Elementary School. Kids are welcome to wear their school appropriate Halloween costumes to school on Monday. No weapons and no scary masks please. Thanks! Mr. Kean

Our 7th and 8th grade girls basketball teams won the Twin County Conference tournament last night! We are Falcon Proud of our champions! Come see them play at home Monday night vs. Milford.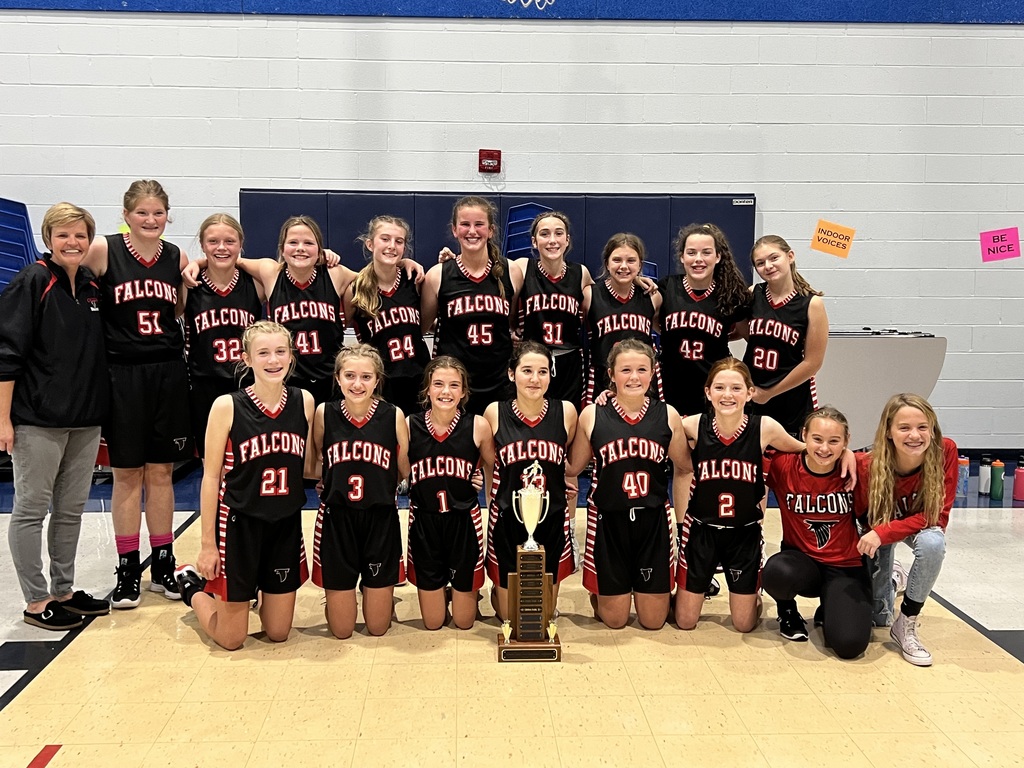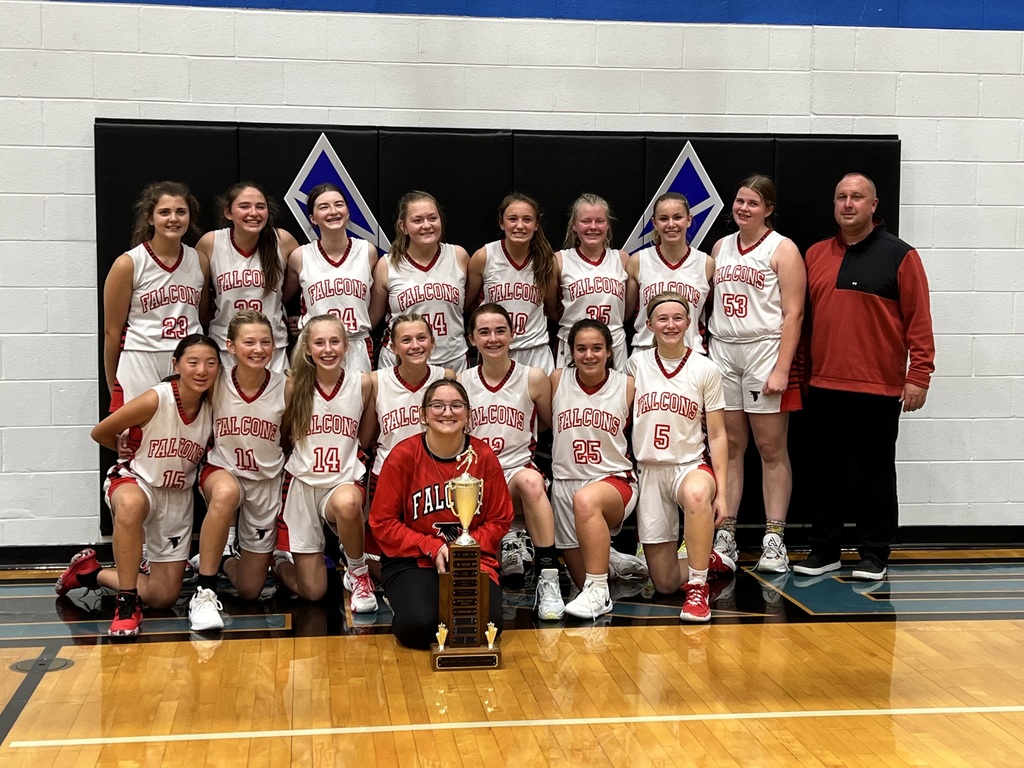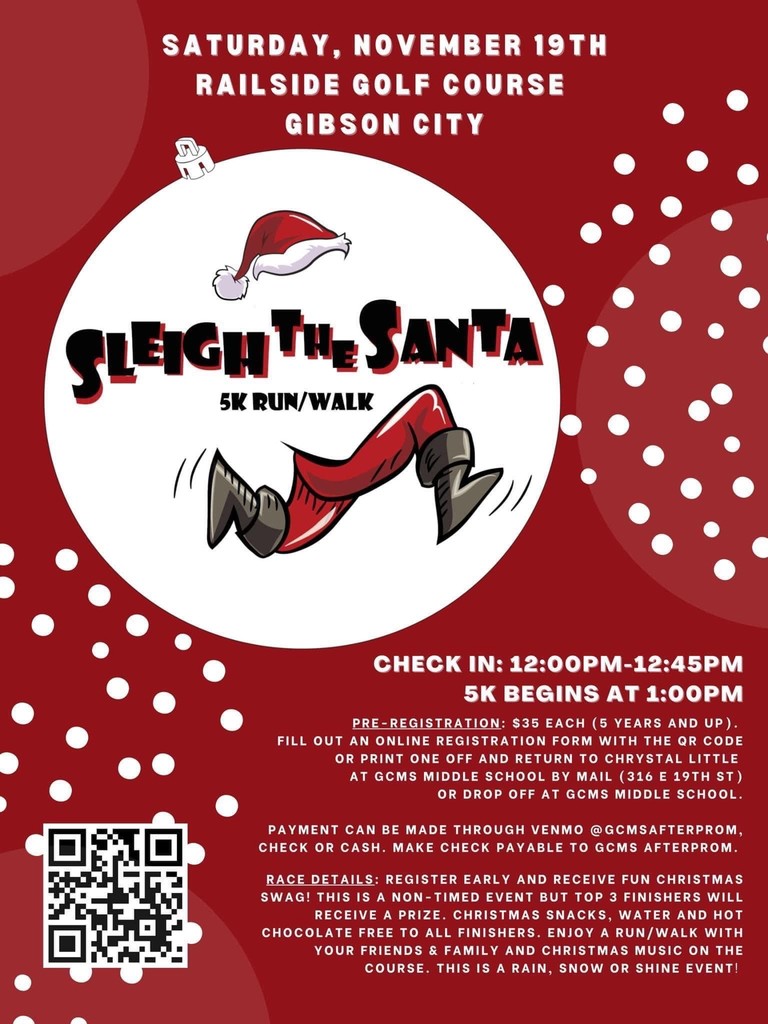 The GCMS High School Drama Club proudly presents: "Dumb Inventions" an original play by Kale Bauer on November 4, 2022 after the Variety Show in the GCMS High School Gym. This productions is written, directed and performed by GCMS Students. Everyone is invited!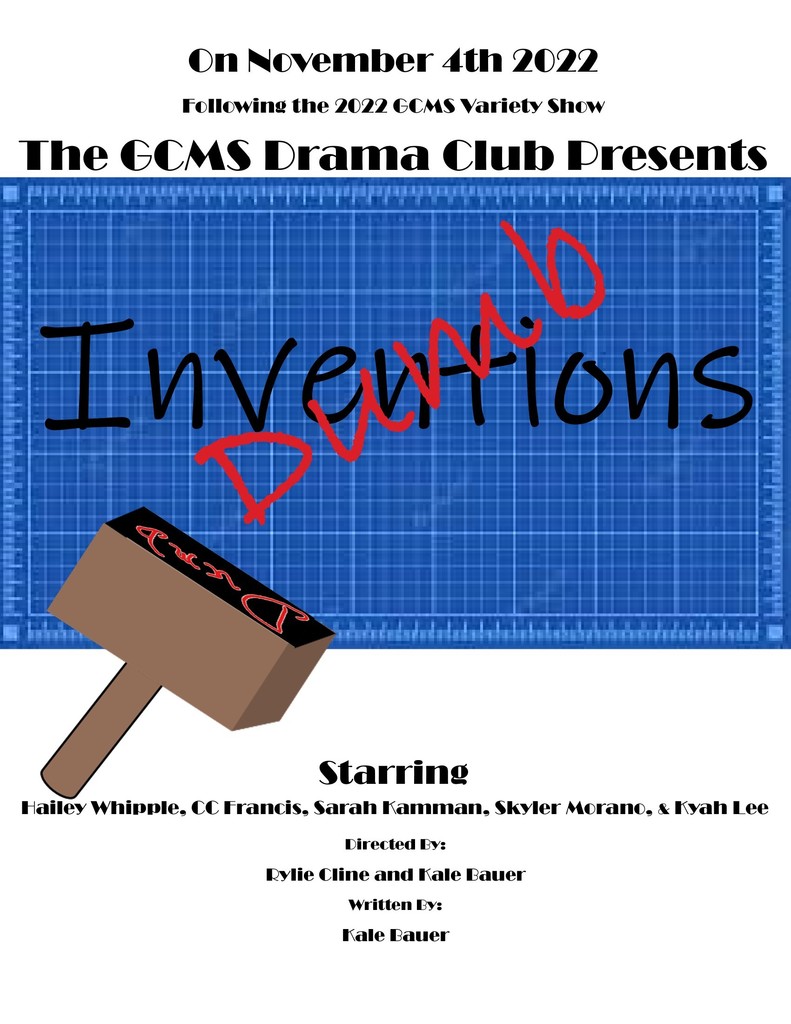 GCMS High School is proud to present our 2022 Variety Show on Friday, November 4 at 7:00pm in the GCMS High School Gym! General Admission is $5 at the door. Join us for a night of signing, dancing, comedy skits and more!