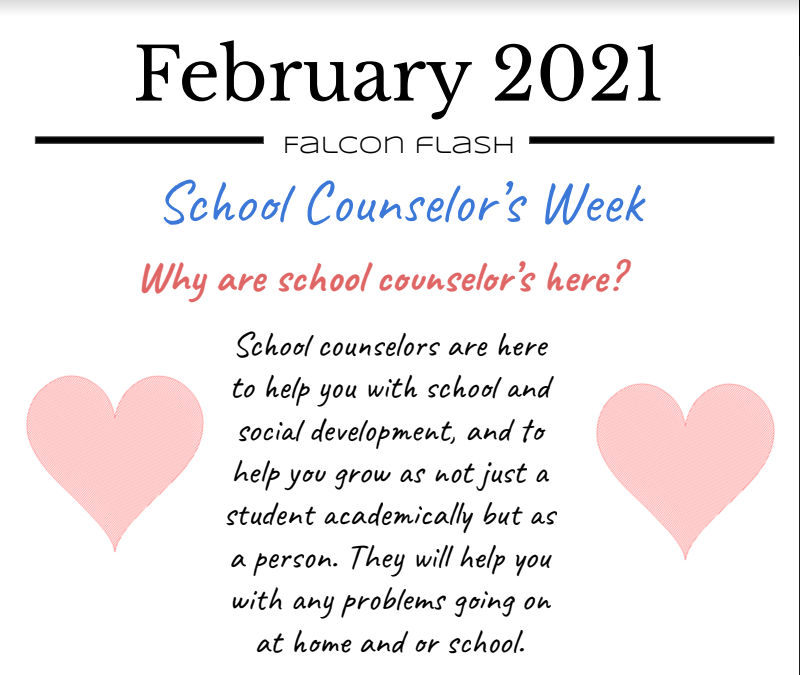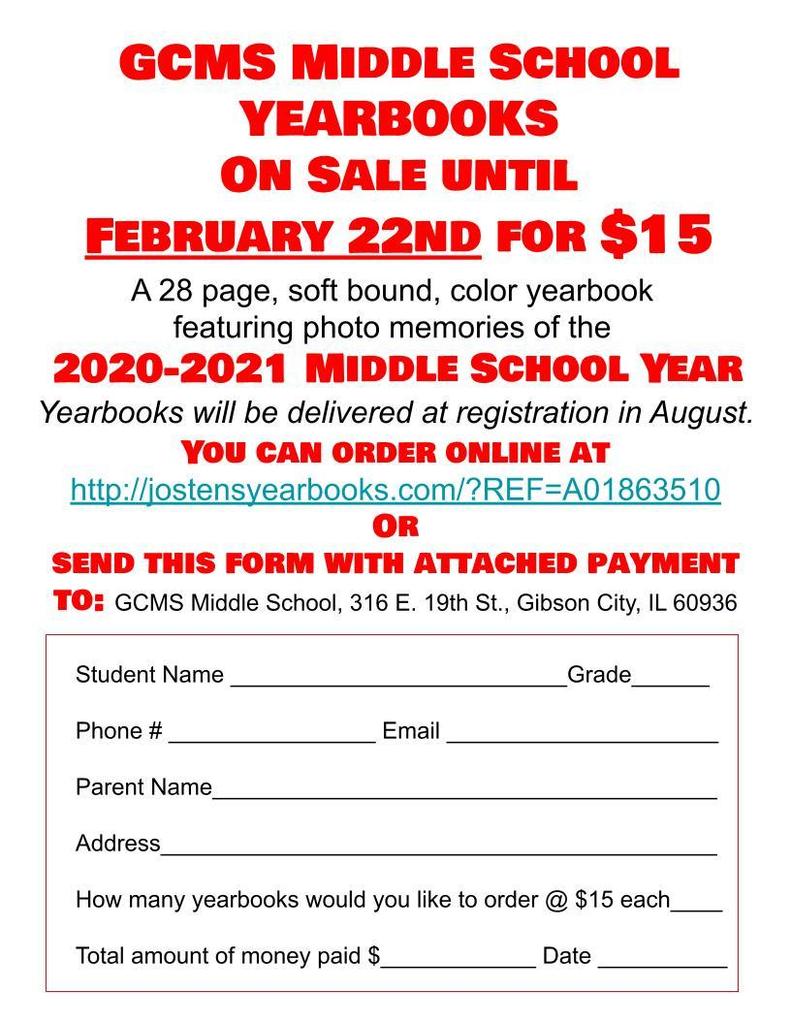 Good afternoon, Change in cheer intramural schedule for tomorrow at the Middle School. 6th, 7th and 8th grade cheer intramural will be 3:45 t0 5:00 tomorrow February 19th. Thank you, Mr. Bielfeldt

Elementary yearbook order forms are due tomorrow! You can order online at
https://www.jostens.com
or bring a form and money to school.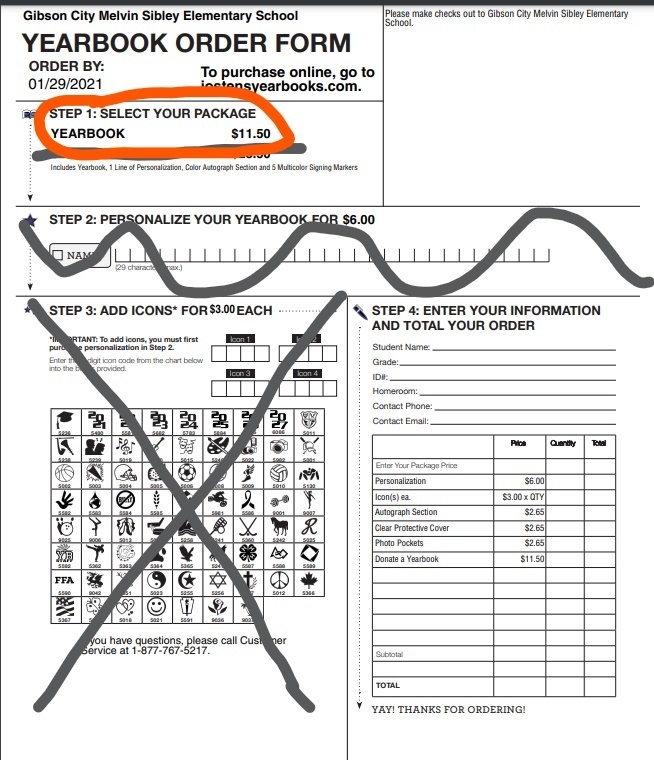 GCMS has asked for parent feedback on remote learning. The survey will close tomorrow. Please take a moment to fill it out, if you have not already!
https://forms.gle/k7eFxiLYFtJ8NqRdA

The GCMS Red Army is marking the 20-21 athletic seasons with an all-sport shirt to commemorate our Falcons and their chance to play the games they love! Check out the order form for your opportunity to celebrate our Falcons "Uncaged."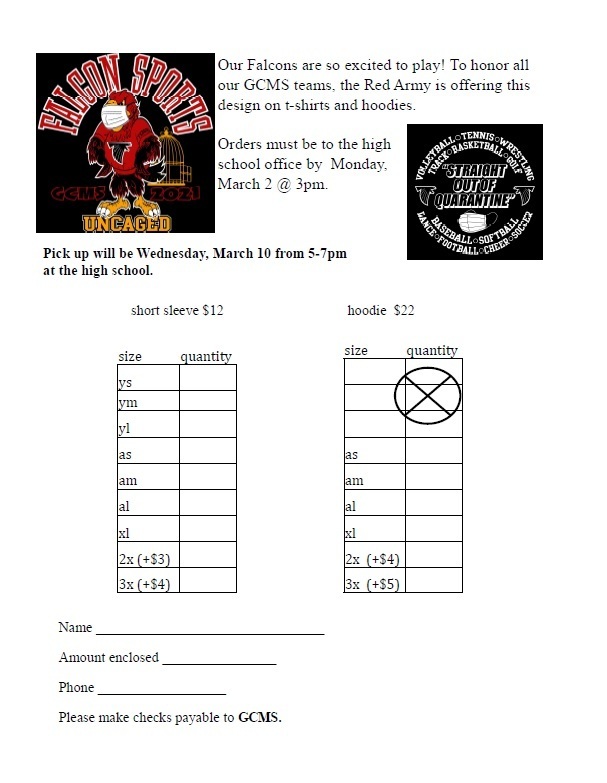 GCMS Families and Staff, This is your weekly Covid update. We have not been in live session since last Tuesday so we have no knew school based quarantines or positive cases. We will return tomorrow with less than 50 students still quarantined from the previous week. We are excited to return to in person instruction. At this point we are planning to be in session on Thursday, February 18th. If over night snow or wind change that possibility I will notify you in the morning prior to 6:30 am. Reminder to fill out the parent survey if you have not. PLEASE be sure to self certify and only come to school if you are healthy. We want to avoid as many quarantines as possible! Have a warm evening and safe travels. Sincerely, Mr. Darnell

Good afternoon, We have several students that are coming to school with their Chromebooks not fully charged. Please remind your students to charge their devices over night, each night so your student is prepared for the day. We appreciate your help with this matter. Sincerely, Mr. Bielfeldt

All High School practices and contests scheduled for Tuesday, Feb 16 are cancelled.

MIDDLE SCHOOL ACTIVITIES CANCELLED FOR TUE. 2/16 MS VB practice and Boys BB at Watseka is cancelled for Tue. 2/16. Practices will be held Wed. 2/17- all @ MS: VB 2:30-4 BB 4-5:30 6/7 Cheer 4-5:30 VB and BB athletes should check their Google Classrooms for more info.

GCMS Families, GCMS will NOT be in session on Tuesday, February 16th due to inclement weather conditions. We WILL be engaging in full remote learning schedules just like today. Reminder to students that you are expected to be in attendance for each class where applicable. We recognize that not all students have the same ability, accessibility, or burdens given family circumstance, but encourage everyone to engage at their highest level of availability. Wednesday, February 17th will be the same schedule we follow on all Wednesdays. I would encourage all families to prepare for the possibility of remote learning on Thursday and Friday as well. We hope to be back in session, but weather patterns and the extreme cold and wind have made this week challenging. If possible we will make these decisions in advance for preparation purposes. We will make determinations daily for extra curricular activities based on local and opponent information. Thank you for your attention and consideration. Sincerely, Mr. Darnell

Tickets are now on sale for our annual Band Booster Raffle! Download the form linked below and return it to Mr. Renchen by Feb 26, then tune in to our YouTube on Feb 28 to see him attempt to juggle for a full half hour!
https://bit.ly/3qrpw24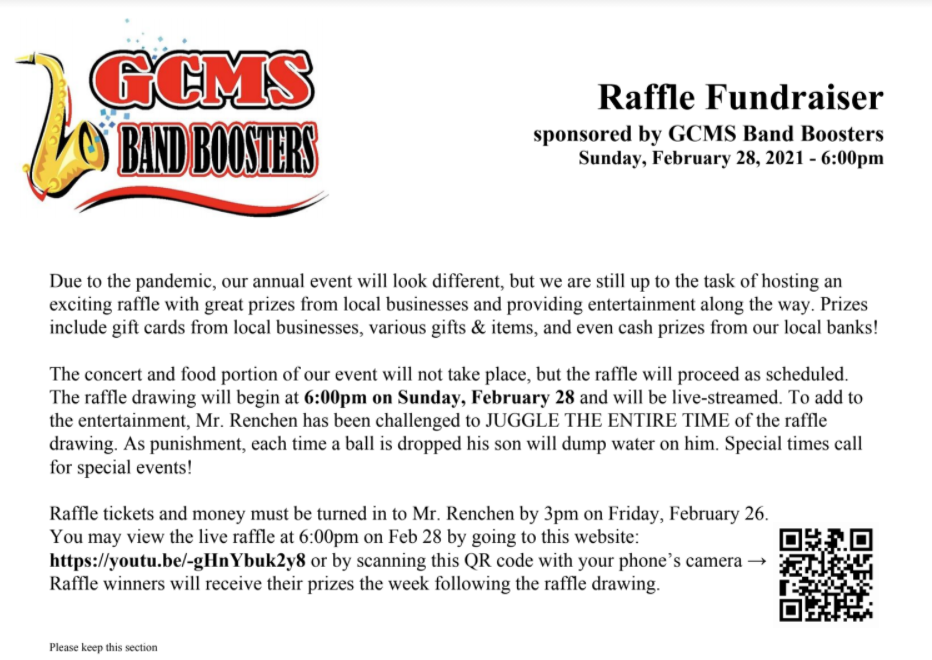 Good afternoon, All boys basketball, volleyball, and cheer intramural practices are cancelled for tomorrow. All of the coaches will be reaching out to their respective teams. Thank you, Mr. Bielfeldt

High School families, here is the schedule for Monday, Feb 15. This has also been sent to every student's email so make sure you are logging in to participate in all of your classes.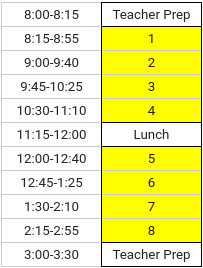 IMPORTANT ANNOUNCEMENT!!! GCMS Families, Apparently George Washington called Mother Nature and was upset that we took Abraham Lincoln's birthday off on Friday instead of President's Day, as a result She decided to throw frigid temperatures, potential new snow throughout the night, and wind chills approaching -30. GCMS School District will NOT be in session on Monday, February 15th, but will engage in full remote schedules for all buildings. Please stay tuned for announcements on evening practices and activities, and decisions for Tuesday the 16th. Thanks for your cooperation and understanding! Spring is near! Sincerely, Mr. Darnell


We're having trouble with NFHS feed of our HS boys game this evening but we're working on it and hope to have it restored quickly.