EDIT MAIN
Special Education
---
Polar Plunge
FCSEC Employees took the plunge!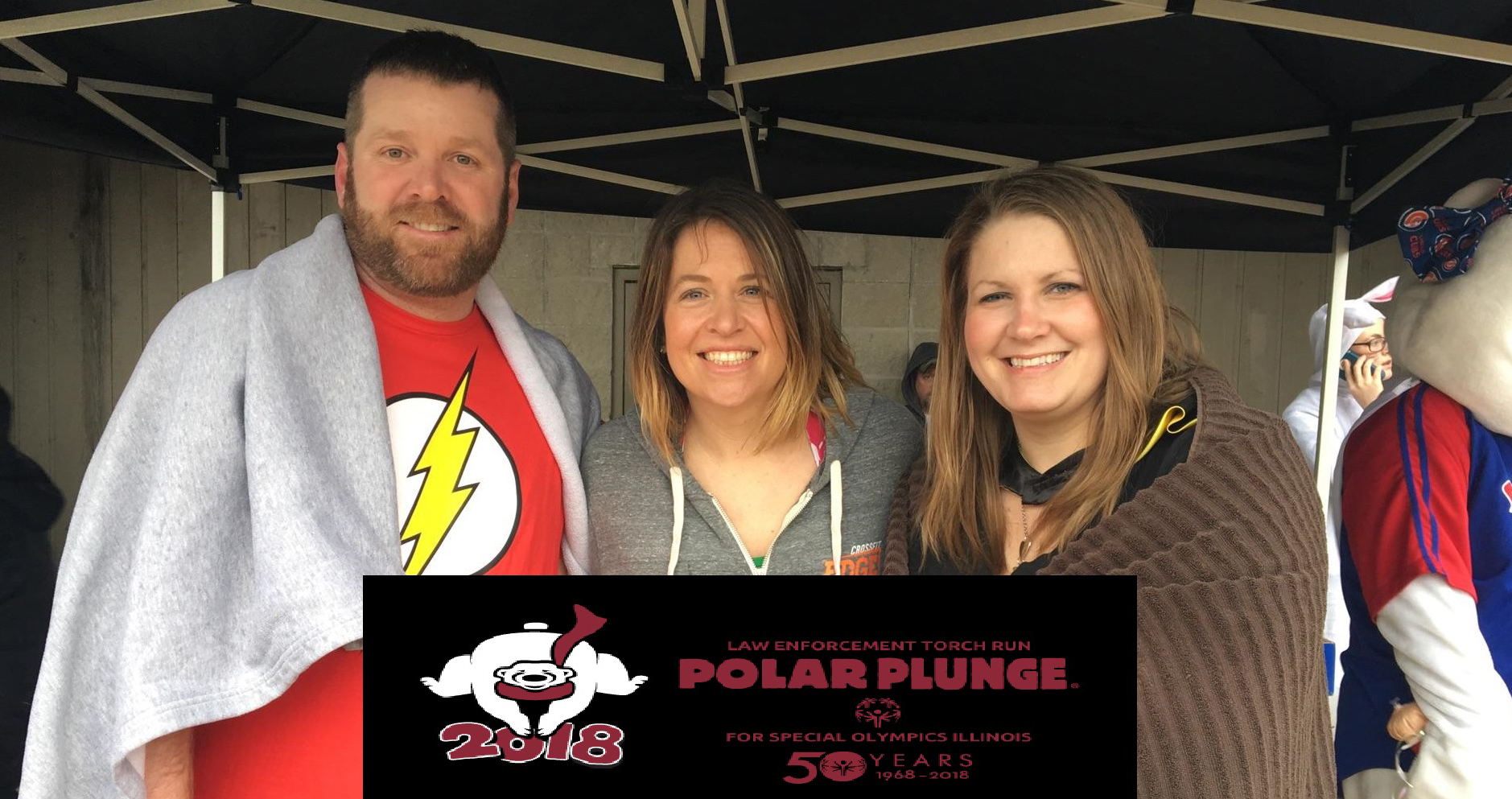 On Saturday, February 24, 20018, employees from the Ford County Special Education Cooperative participated in the Polar Plunge at Lake of the Woods in Mahomet, Illinois. The Polar Plunge is a fundraising event to support Special Olympics. Each year, the Polar Plunge challenges thousands of warm-hearted individuals at numerous locations across the state. It's a great way for everyone – individuals, organizations and businesses – to support Special Olympics Illinois. All funds raised go to provide programming and events for more than 22,000 traditional athletes and 20,000 young athletes participating in Illinois. This year's plunge in Mahomet was attended by over 260 participants and helped to raise over $29,000.00. Thanks for those who donated and came out to support the FCSEC team!
---
Mission Statement
It is the mission of the Ford County Special Education Cooperative to work cooperatively with students, families, school personnel and other professionals to promote each student's educational success as he/she prepares for the future.
Contact Information
307 N. Sangamon Street, Gibson City, IL 60936 (Legal Address/GCMS Unit Office)
815 N. Church Street, Gibson City, IL 60936 (Physical Address/GCMS High School)
Phone: (217) 784-5470 Fax: (217) 784-5458
Jesse McFarling, Director
Maria Rodriguez, Administrative Asst. & Student Records
Freedom of Information Act
A Freedom of Information Act (FOIA) request must be in writing and directed to the Cooperative's FOIA officer:
Jesse McFarling
Director of Special Education
Ford County Special Education Cooperative
307 N. Sangamon Street, Gibson City, IL 60936