EDIT MAIN
GCMS Education Foundation
---
Who We Are
Gibson City Education Foundation is an organization that helps to provide funds beyond the regular school to classroom teachers of GCMS.
Some of the projects that the Foundation has funded are: fitness equipment, rock wall, read aloud books, Back to School Bash, All School field trips, iPads, kindergarten toolkit maker, microscopes, heart rate monitors, and digital cameras, to name a few. The board reviews the following criteria when funding grants: number and diversity of students, grade levels and curricular, innovation, uniqueness, longevity, and cost of projects.
Donations
The GCMS Education Foundation welcomes all gifts, whether they are in the form of a cash donation, gift of land or property, a memorial or a bequest in one's will and estate plan. Gifts can be made as lump sum or made as a pledge over a period of time. This is an IRS- approved 501 (C) (3) non-for profit organization.
Donations are tax deductible, as allowed by law, and may be mailed to:
GCMS Education Foundation
307 N. Sangamon Avenue
Gibson City, IL 60936.
Board of Directors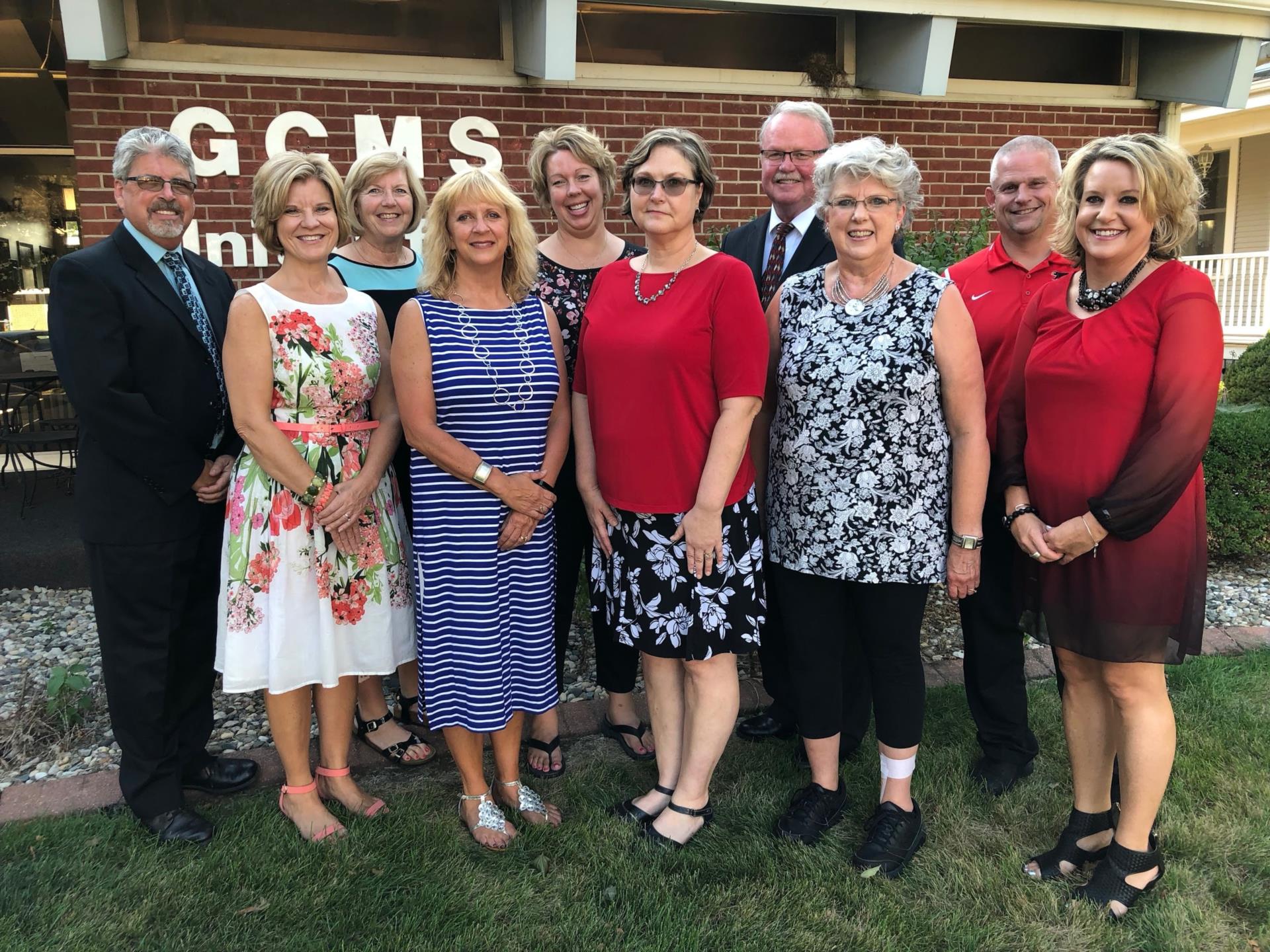 Back row from left to right.
Kevin Seymore,Lisa Heap, Sandy Kollross, Frank Titus, Jeremey Darnell
Front row from left to right.
Lisa Gregerson, Kelly Borton,Jewel Lewis, Gloria Dickey, Kathy Robertson
Not Pictured: Tyler Young